Early History
Gloucester's treasured Meetinghouse, an architectural masterpiece listed on the National Register of Historic Places and located in the center of the Historic District, was erected in 1806 by the First Universalist Society in America. The congregation was founded by Rev. John Murray, who conducted the first service in the Sargent family home on Middle Street in 1774. He was known for his powerful preaching style and fervent Christian belief in a loving, all-forgiving Creator in contradiction to the prevailing Calvinist teachings of the state-sanctioned Congregational Church. Because of Murray's liberal religious beliefs he was appointed Chaplain to the Rhode Island Regiment under George Washington during the Revolutionary War and was instrumental in bringing aid from the Continental Congress to Gloucester, which was suffering greatly with no fishing industry possible under the British naval blockade.
Murray is best remembered for refusing to pay property taxes that were then used to fund the Congregational Church system, winning a landmark legal case in 1789 in which the Massachusetts Supreme Judicial Court ruled that "a free populace cannot be taxed to support a state-run church." This ruling opened the door for the recognition of churches of many Christian denominations, as well as Jewish synagogues, by the Massachusetts Legislature. News of the court victory arrived aboard ship as Rev. Murray was returning from England with his wife, Judith Sargent Murray, and their close friends John and Abigail Adams. John Adams went on to write the First Amendment, guaranteeing religious freedom to all Americans, shortly afterwards.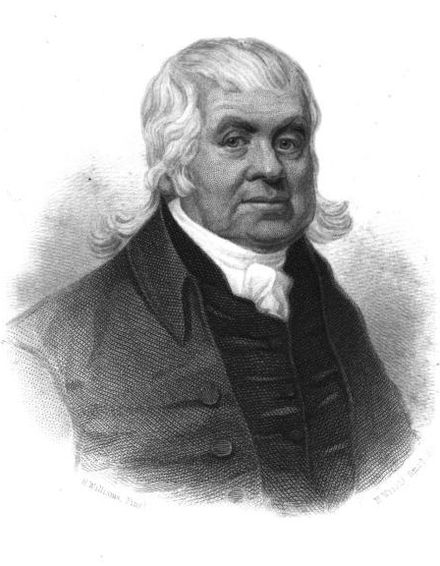 Safe Harbor for Mariners and Truth-Seekers

The majestic Meetinghouse, constructed by master-builder Colonel Jacob Smith (1766-1812), is a symbol of national significance and a testament to the independent spirit of Gloucester citizens. The 110' tower, which retains its original Paul Revere bell, was built extra tall with an octagonal, lantern cupola. It offered safe direction to boats entering Gloucester harbor before the lighthouse was erected on Eastern Point in 1848. We like to say that it has been a guide to mariners and truth-seekers ever since.
Meetinghouse interior
The elegant sanctuary interior seats 600, has a wrap-around "horse shoe" gallery, retains many of its original fittings such as the hand-blown glass chandelier that burned whale oil, and has near-perfect acoustics due to its classical "shoe box" form and horsehair plaster surfaces. The building is the present day home of the Gloucester Unitarian Universalist Church.
Historic building in the age of sustainability
The Gloucester Meetinghouse Foundation, modeled after the Old North Foundation in relation to Boston's famous Old North Church, was created as a separate non-profit in 2015 with the responsibility for large-scale preservation projects as the building enters its third century of service to residents of Cape Ann. To date we have made the building accessible to persons with disabilities, added fire-detection and monitoring systems, installed a whole-building fire-sprinkler system, filled the 12" post & beam wall pockets with fire-proof, high thermal value insulation and become the first historic New England meetinghouse to become fully carbon-neutral through a combination of energy conservation and planting of a carbon-absorbing, managed tree farm in Central America by Reforest the Tropics. In concert with our clean-energy initiative called TownGreen2025, our goal is to make the Meetinghouse a prime example of how the best practices of historic building restoration and green technologies may be merged to combat the effects of climate change and preserve our heritage buildings.