WITH YOUR HELP WE HAVE MADE OUR GOAL!
If you know of anyone else or a foundation that may want to contribute to the restoration of the Green, the Tower, and the Meetinghouse, please have them contact us or use this donate section.
Note: Gifts may be made in memory or in honor of someone. You will have the option to add a note to the transaction on the next page.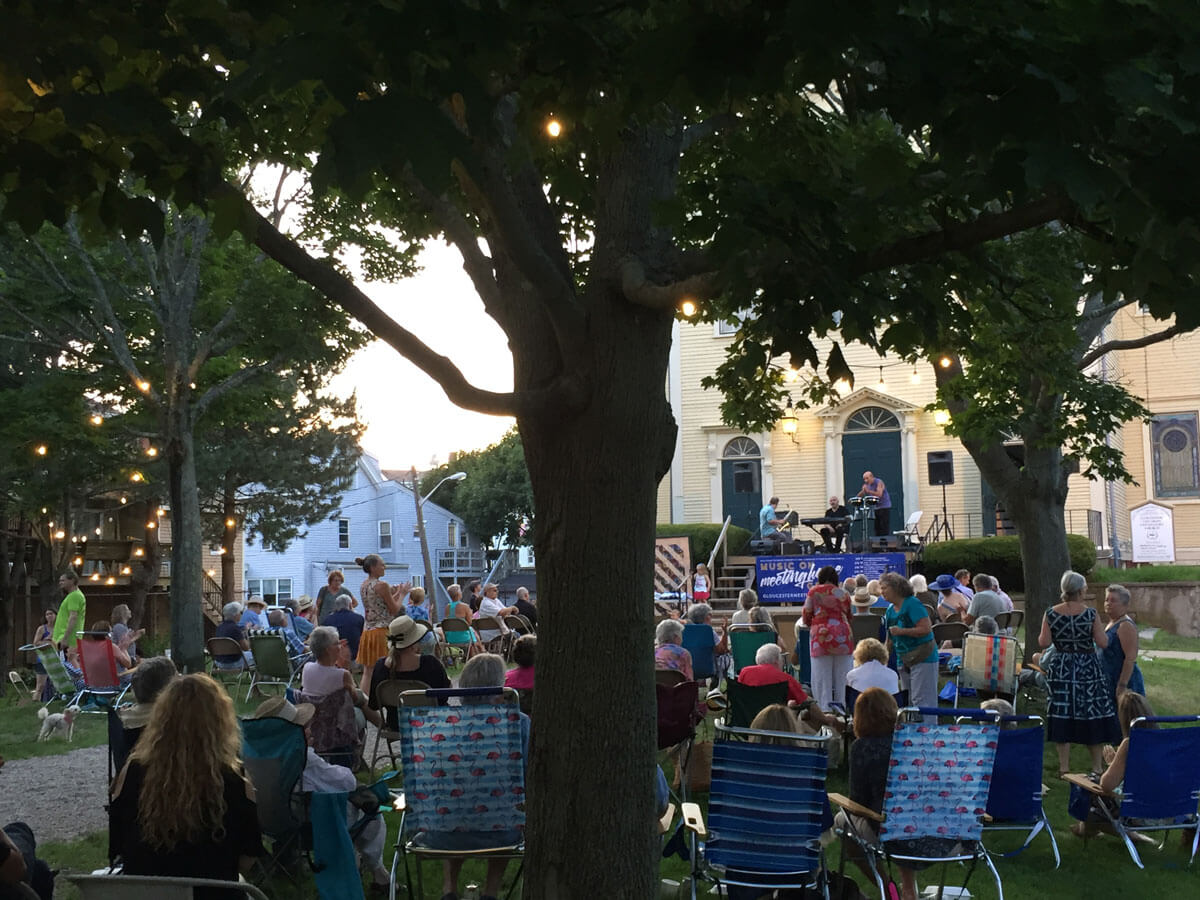 Dear Friends,
In just a week, your generous donations have allowed us to meet and exceed our goal of raising $7,500 to fund the Feasibility Study to restore Meetinghouse Green. To date, we have received $7,750. This is in addition to the over $10,000 raised for our non-profit partners this summer.
Thank you one and all!
We look forward to welcoming back our dedicated concertgoers in July 2021 to the sixth season of Music on Meetinghouse Green for another spectacular season of free outdoor concerts. If we succeed in raising the $200,000 restoration costs, via grants and private gifts, we look forward to welcoming you to a beautifully restored Green.
If you have suggestions for assisting in Meetinghouse projects, please contact us at info@gloucestermeetinghouse.org or
Gloucester Meetinghouse Foundation
10 Church Street
Gloucester, MA 01930
THANK YOU FOR ALL THE GIFTS TO FUND THE FEASIBILITY STUDY:

Donor
Amount
Scobie Ward
$2,500
Old Men's Breakfast (OMB)
in Memory of Brent Wilkes
Jerry Ackerman
Mark Dobson
Newt Fink
Bill Holton
Don Ruzecki
Steve Taviera
$650
Jerry Ackerman
$500
J.J. and Jackie
$500
Karen Bell
$500
Caleb Friday
$500
Beth Graham and William Schulz
$500
Charles Nazarian
$500
Sandra and John Ronan
$500
Maggie and Joe Rosa
$250
Peter Calkins and Susan Casey
$200
Peter Parsons
$200
Lynne Feldman and Joseph Skolnik
in Memory of Brent Wilkes
$100
Maureen MacGregor and Jeff Stewart
in Memory of Brent Wilkes
$100
Lillian DePasquale
$50
Nancy Goodman
$50
Arlene Hill and William Wells
$50
Patricia Johnson
$50
Maureen Nosik
$50