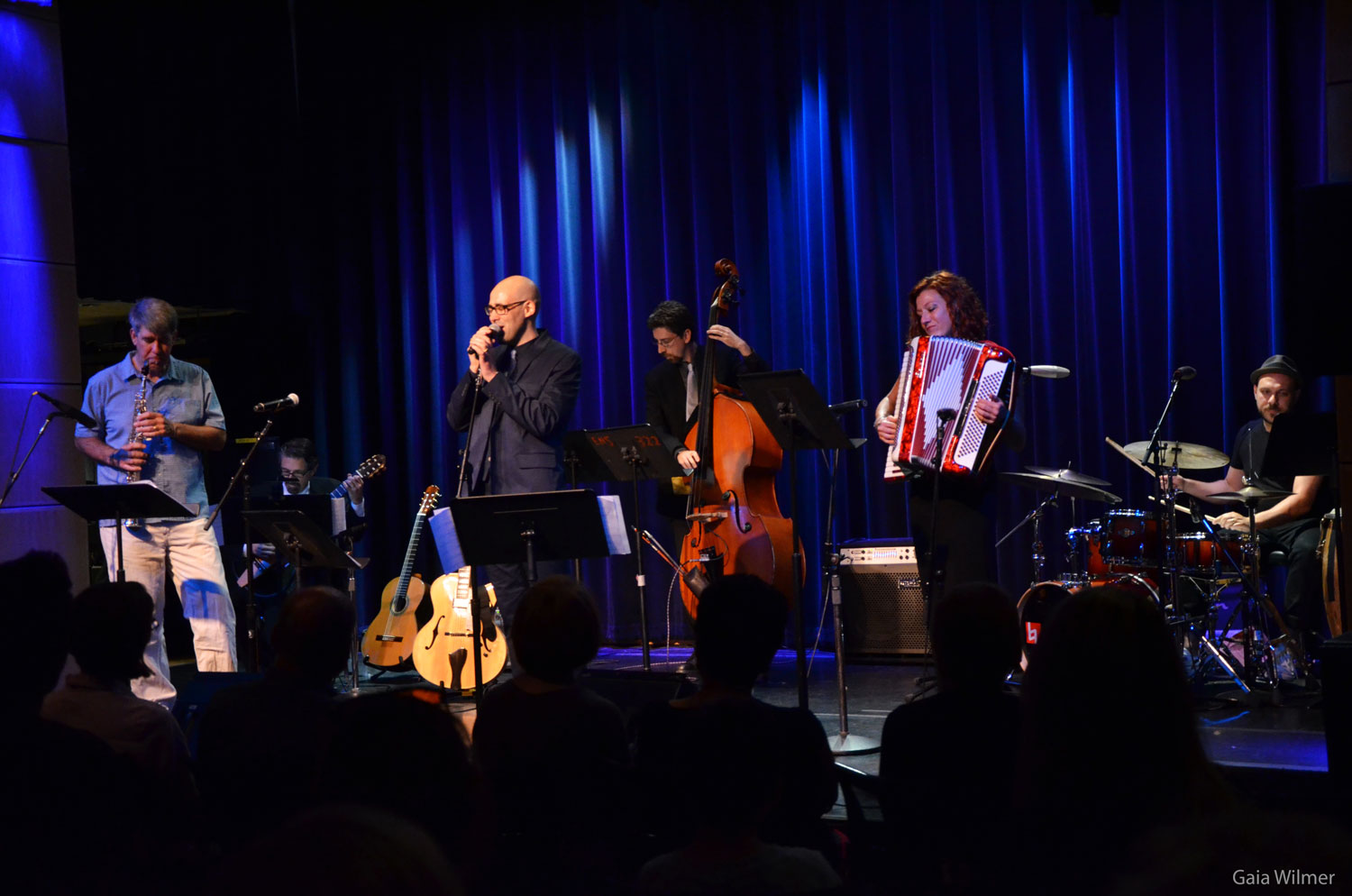 Scanzonati
Friday, August 11th, 2017, 6:00pm, with food service by Fisherman's Wives
Scanzonati is an exciting and original group that revisits some of the classic Italian pop songs of the past 30 years in an acoustic setting with sophisticated harmonies and arrangements. The project represents an incredibly rich and precious age of well-written Italian music infused with lyrical finesse. Gino Paoli, Fiorella Mannoia, Pino Daniele, and Domenico Modugno are only some of the most renowned and prestigious artists that the project pays the tribute to. The band combines charming and soulful vocal textures with talent and creativity, in a quest for discovering new sounds and atmospheres.
Tonight's non-profit organization

In the spirit of giving back to the community each concert is partnered with a Cape Ann non-profit organization. The public is invited to make a free-will donation (So if you can, please bring cash/check.) This week's organization is Gloucester Fishermen's Wives Association.
About Gloucester Fishermen's Wives Association
The Gloucester Fishermen's Wives Association (GFWA) is a non-profit organization promoting the New England fishing industry, helping to preserve the Atlantic Ocean as a food supply for the world, and assisting active and retired fishermen and their families to live better lives.

The goal of the organization is to help promote a healthy environment and a just economy that allows local and family-owned businesses to survive in a changing world. It defends the rights of fishing people and develops programs that are economic, educational, cultural, and social in scope.
Learn more about Gloucester Fishermen's Wives Association.
Visit Artist's Site

Visit Gloucester Fishermen's Wives Association
Location
Address:
Gloucester Meetinghouse
10 Church St, Gloucester, MA 01930