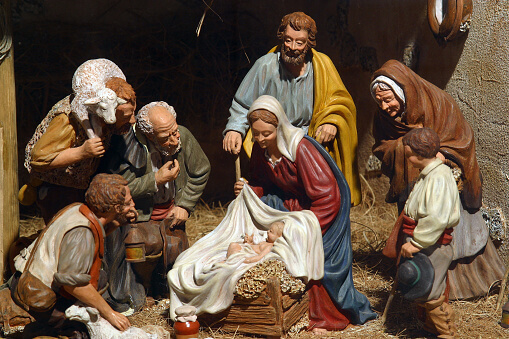 American Originals: A Moravian Christmas
Saturday, December 17th, 2022, 7:30pm
Tickets available at the door! We have closed on-line sales but tickets are still available for purchase in the lobby before the concert. Hope to see you there!
The Musicians of the Old Post Road will present their 6th holiday concert in the Meetinghouse on Saturday, December 17, 2022 at 7:30pm called "A Moravian Christmas.' Founded by Artistic Directors Suzanne Stumpf and Daniel Ryan, the ensemble takes its name from its acclaimed concert series, originally entitled Old Post Road Historic Concerts. The group brings period instrument performances to historical buildings such as meetinghouses, churches, mansions, and museums.
"Musicians of the Old Post Road is a cleverly conceived and impeccably presented group of artists who render a great service in the realm of period performance. Through their scholarship, programming, and enthusiasm, they shine a light on a corner of the repertoire that is too often neglected."
— Classical Voice of New England
Immerse yourself in beautiful music for the season by a unique 18th-century community. For Moravian immigrants to the American colonies, music was an essential part of everyday life. In addition to works penned by the Moravians themselves, we include selections by Handel, Graun, and Haydn that they carefully imported and preserved. With soprano Jessica Petrus and mezzo soprano Hilary Walker.