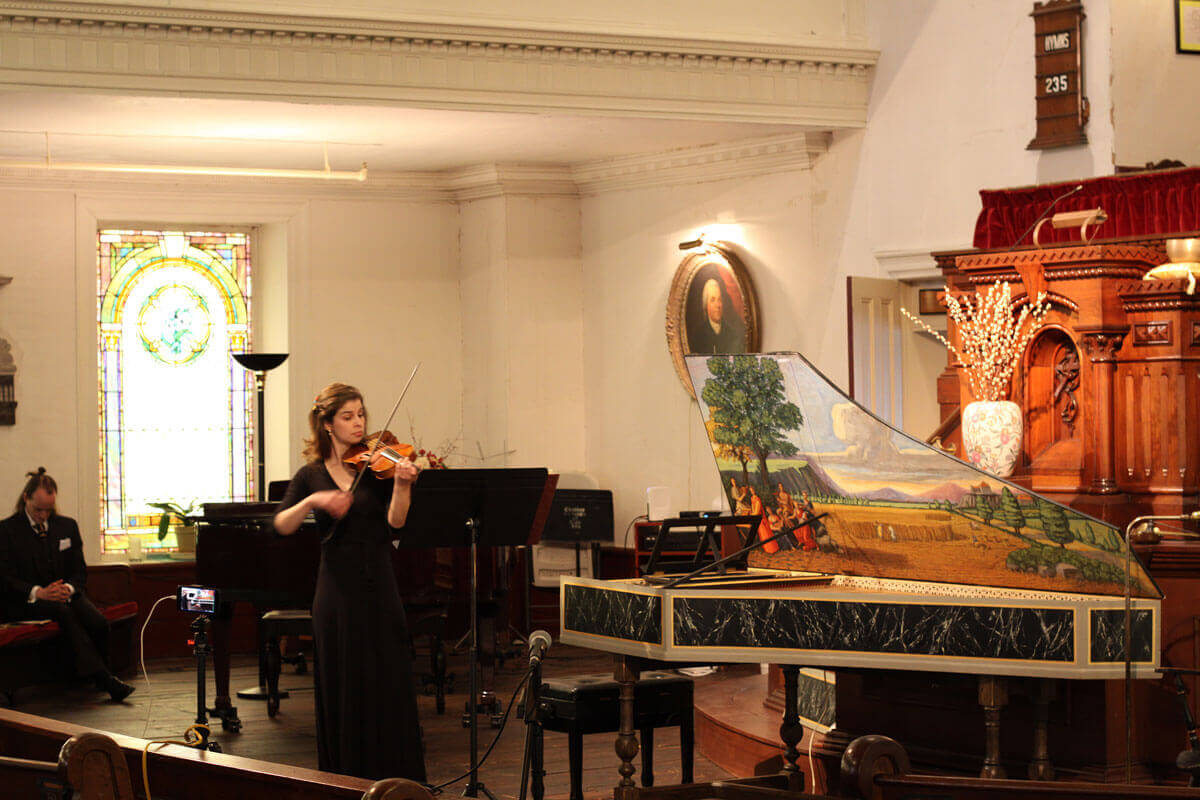 Gloucester Meetinghouse Audience Raises Over $4,500 For Ukraine Relief
---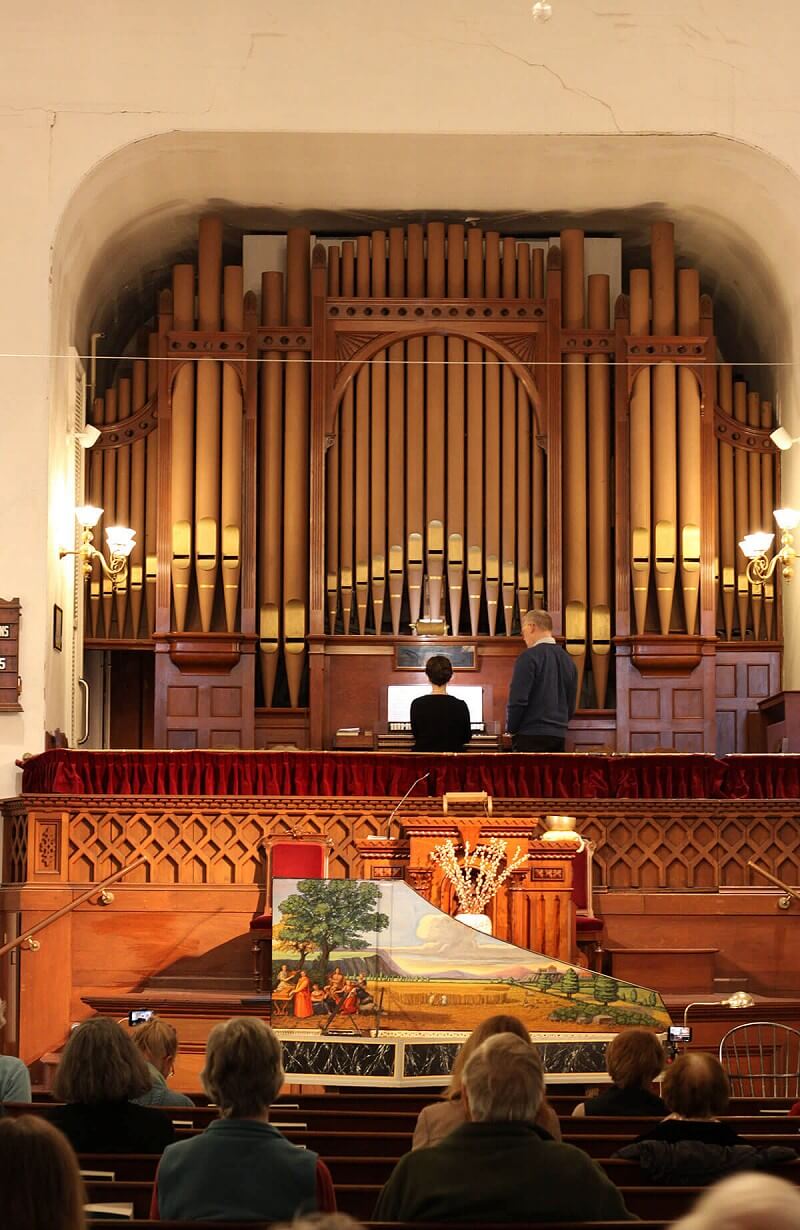 An audience that applauded the return of live concerts to the Gloucester Meetinghouse on Sunday also brought compassion as they gave more than $4,500 to support war relief efforts in the Ukraine by the International Rescue Committee.
The concert, a "Bach Birthday Bash" to mark the 337th birthday of famed composer Johann Sebastian Bach, attracted close to 200 listeners to the Meetinghouse, the oldest standing church edifice in Gloucester and home to the Gloucester Unitarian Universalist Church.
The concert featured harpsichord, violin, organ and vocal selections from Bach's diverse repertoire and was presented by the Gloucester Meetinghouse Foundation, an independent nonprofit 501(c)(3) dedicated to preserving the historic building and increasing its use for public functions. The performance ended with the Ukrainian National Anthem, whose words include, "Our enemies shall vanish like dew in the sun; soul and body shall we lay down for our freedom."
This was the first of three spring concerts scheduled after two years of coronavirus pandemic conditions brought the suspension of nearly all open public events at the Meetinghouse. The next concert, scheduled for Sunday, May 1, will be a Holocaust memorial performance featuring a specially commissioned orchestral work to be presented jointly by Temple Ahavat Achim and the Meetinghouse Foundation. The final concert on Sunday, May 22, will present the Appleton Consort, performing Bach on period instruments including the Brandenburg Concerto No. 5.
The large response for Ukrainian war relief through a free-will offering surprised Meetinghouse Foundation president Charles Nazarian. "We were greatly encouraged by this outpouring," he said. "It far exceeded all our expectations, showing the concern and great generosity of our community concerning the struggle for freedom in Ukraine." Admission to the concert itself was free, underwritten by the Foundation's annual concert sponsors.
The Meetinghouse Foundation provides a permanent base for secular support to preserve one of Gloucester's most revered historic buildings, built in 1806 as the home of the first Universalist church in America. The Foundation is modeled on a nonprofit that supports Boston's famed Old North Church.
Information about upcoming concerts and events, the Foundation, and an internet link to a YouTube recording of Sunday's Bach birthday concert, is available at www.gloucestermeetinghouse.org.
Photos by Kathleen Williams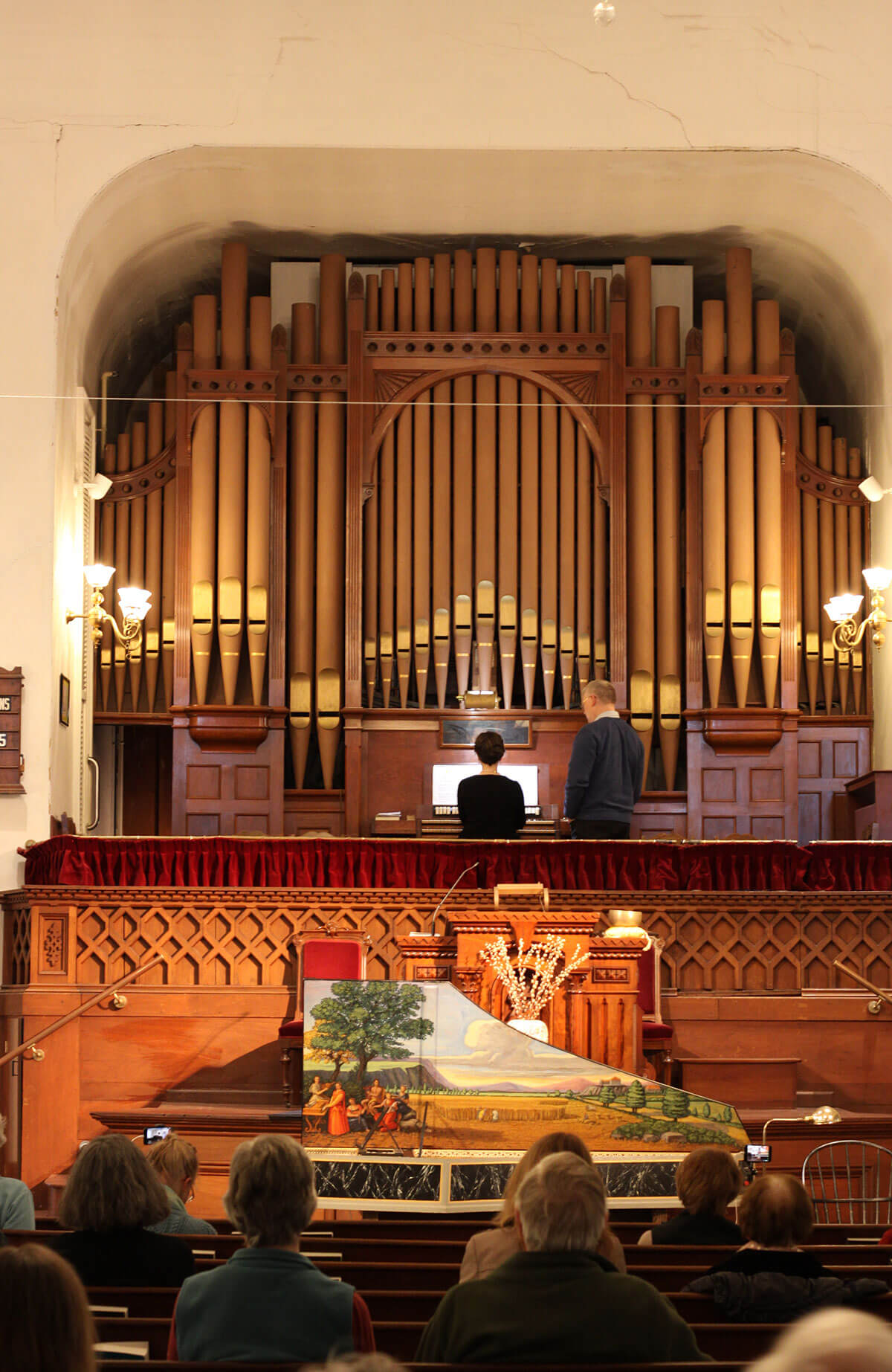 Help us spread the word!
You can help us spread the word by sharing this on Facebook, Twitter, Google Plus, or by Email... thanks!