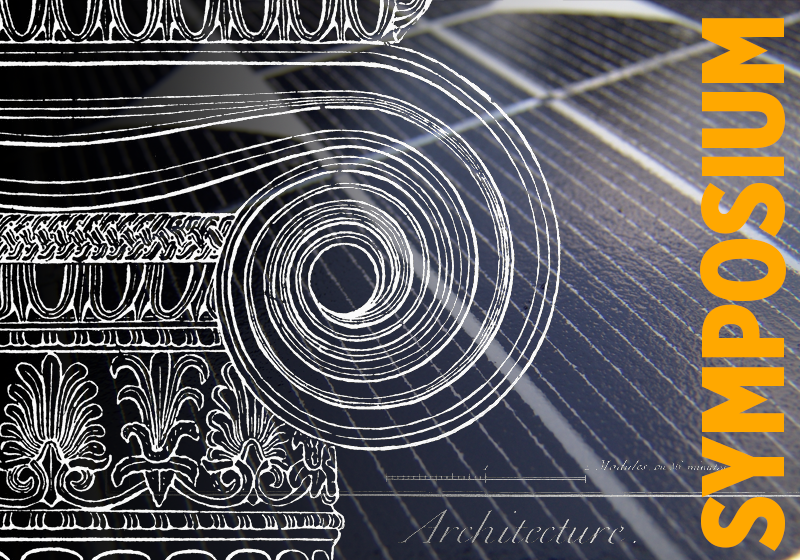 Historic Preservation & Architectural Sustainability
Saturday, November 11th, 2017, 2:00pm
Multiple presentations and discussions by experts about how to combine high sustainability standards like LEED with historically-informed building conservation practices and simple Yankee thrift for civic buildings and homes. Hosted in partnership with TownGreen|2025, an initiative to minimize Gloucester's carbon footprint in a decade.

Cape Ann is actively pursuing two goals that are sometimes viewed as separate or opposed. One is for the preservation of our historic buildings and homes, especially as Gloucester's 400th anniversary approaches in 2023. The other is to seek alternate sources and minimize energy consumption, reducing our overall carbon footprint to counter the global forces of climate change.
We ask the question of whether preservation and sustainability can be complementary rather than competitive goals. The Symposium is designed to provide a friendly and informative forum in which residents may interact with professionals to see how these two worthy goals may go together.
The goal of TownGreen|2025, an initiative under the GMF and working with the Gloucester Clean Energy Commission, is to help Gloucester become less reliant upon fossil fuels and approach being carbon neutral in a decade.
Thanks to all who are participating in this event. Our panel includes Paul McGeary, Former City Council President and Member CEC; Bill Remsen, Preservation and Restoration Architect; Walter Beebe-Center, Owner, Essex Restoration. Presenters include Mayor Safatia Romeo-Theken, Maureen Aylward, Susan Hoague, Prudence Fish, Maggie Rosa, Peter Nobile, Carl Thomsen, Isaac Baker, Dick Prouty, Dana Nute and Charles Nazarian.
Participant Biographies:
Maggie Rosa had a successful career in biotechnology as a molecular biologist and patent agent and has spent the last 15 years serving as a civic activist in Gloucester. She regards her most notable activities to have been serving as the Chair of the City Hall Restoration Commission since the Commission was established in 2005 and as a member of the Gloucester Education Foundation, as Executive Director and then President, raising funds for the Gloucester Public Schools.
Walter Beebe-Center founded Essex Restoration in 1995 after graduating from Columbia College (Economics) and The North Bennet Street School's two-year full-time Preservation Carpentry program. Currently employing 20 people, Essex Restoration was the proud recipient of the 2016 "Contractor of the Year" award from the National Association of the Remodeling Industry.
William C. S. Remsen is a registered architect and president of International Preservation Associates, Inc. A professional member of the American Institute for American Institute for Conservation of Historic and Artistic Works of Historic and Artistic Works and a certified member of its emergency National Heritage Responders team, he has worked for over 30 years on cultural heritage assessment, architecture conservation, heritage planning and development projects for historic buildings and sites, including archaeological excavations and surveys.
Oliver Klein has a wide-ranging career in engineering and architecture. He is currently NE regional sales consultant for 475 High Performance Building Supply. He graduated from Dartmouth College in 1993 with a Master of Science in Materials Science and from Boston Architectural College in 2008 with a Master of Architecture. He is a registered architect, a Certified Passive House Consultant and a LEED Accredited Professional. Oliver brings to his work a deep concern for building science and sustainability.
Peter Nobile is an architect and project manager with Smith + St. John, a north shore real estate advisory and development management firm. Peter's recent work includes Boston headquarter relocation projects for both the Appalachian Mountain Club and the Society of Arts and Crafts. Peter's career has covered institutional, commercial and residential design and construction; he serves on several non-profit and public Boards and Commissions and is a long time sustainable design advocate.
Madeleine Barr is Director of Community Partnerships, Resonant Energy. Madeleine comes to Resonant Energy with a background in community-based outreach strategy and partnership development. She has developed and managed campaigns to promote rapid adoption of energy efficiency measures and clean energy solutions including solar and electric vehicles. In addition, Madeleine has experience in environmental education, traditional marketing, and non-profit development. She holds a BA in Environmental Studies from Brandeis University.
Linda Stout-Saunders has been a Member of the Gloucester Clean Energy Commission since 2008. She has 25+ years' experience contracting and financing Energy Efficiency and Renewable Energy Projects, Utility Demand Side Management Programs, and Energy Portfolio sales for all sectors of industry and Federal/Municipal agencies. She is also a member of Gloucester's "green" initiative TownGreen|2025.
Maureen M. Aylward is a sustainability, communications professional who specializes in helping business, school and non-profit leaders tell authentic stories and a skilled relationship builder. She is adjunct professor of business at Endicott College's Gerrish School of Business where she teaches sustainability, communications, human resource management, and supply chain management. She produces and directs a popular live storytelling show called Fish Tales through the Gloucester Writers Center. Maureen is also the host of a local cable television show called Cape Ann Report.
Prudence Paine Fish is the author of 'Antique Houses of Gloucester,' an account of "the families who built them, the mayor who moved them and the changing face of the Harbor Village." She is a fierce defender of Cape Ann's architectural heritage and a member of Gloucester's Historical Commission and Historic District Commission. She shares the credo of credo of the National Trust for Historic Preservation, "It is better to preserve than repair, better to repair than restore, better to restore than reconstruct." Her philosophy is that "the greenest building is often the one that is already in place."
Dana Nute is the General Manager of Resilient Building Group where he coordinates technical and construction measures for deep-energy retrofit and high-performance buildings. He has been The Jordan Institute's representative as an intervener with the New Hampshire Public Utilities Commission on Energy Efficiency Programs, a member of the New Hampshire Climate Collaborative, and a voting member of the Energy Efficiency and Sustainable Energy Board. Dana received the 2009 U.S. Department of Energy Management and Administration Award.
Richard Prouty is co-chair of TownGreen|2025 with Candace Wheeler, life-long educator most notably at the Waring School where he has held various leadership positions and former head of Project Adventure in Beverly. He is a founding Board member and Treasurer of the Gloucester Meetinghouse Foundation and former Board Chair of the Gloucester Unitarian Universalist Church.
Carl Thomsen is the owner of Thomsen Construction, a North Shore firm devoted to fine home remodeling, repair, additions, and cabinetry. He was the artistic director of a company named Dancers Courageous from 1998–2010, responsible for teaching dance, management of the school, administering and teaching in-school dance programs, operate a community theater, choreography and production. Carl's mother was a preservationist and he brings to his work an unusual sensitivity with the soul of an artist and great love for period homes and historic buildings.
Sefatia Romeo-Theken has just won another term as Mayor of Gloucester. There are no words to describe her!
Paul McGeary is a public official, journalist, and technologist who brings a broad and deep experience in both the private and public sectors in the areas of communications, technology and public service. He was a Gloucester City Councilor from 2010-2016 responsible for budgets and constituent service as well as strategic planning. Paul is also a member of Gloucester's Clean Energy Commission.
Schedule
Sponsor

Location
Address:
Gloucester Meetinghouse
10 Church St, Gloucester, MA 01930