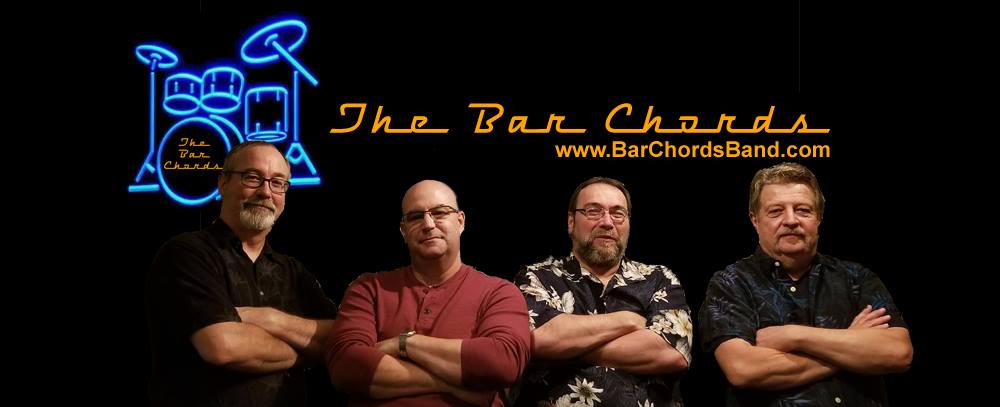 The Bar Chords
Friday, July 20th, 2018, 6:00pm, with food service by The Willow Rest
Hop into the "Way-Back Machine" and listen to some of the best music from the 60's, 70's and 80's live. Listen to the deep vocal harmonies that permeate the classic rock and pop you love to listen to, but other bands don't, can't, or won't play. Dance the night away to The Beatles, The Eagles, Eric Clapton, ZZ Top, CCR, the Rolling Stones, Billy Joel, The Barenaked Ladies, and so much more.
Meet the band
Frank Reaney - Bass, Lead and Background Vocals Frank has been around music from a very early age and started playing in bands at the age of 16 and hasn't stopped yet. He has played in bands all over the country in various styles of music, in fact Frank has been playing Classic Rock covers since they were in the top 40 on the radio. He started The Bar Chords in 2013 as a way to bring back the great memories of a bygone era. If he doesn't know a song, just ask him and he and the band will try to learn it.
Brian Pike - Lead Guitar, Harmonica, Vocals Brian has been playing guitar since his early teens and has been playing classic rock in a number of bands over the last 4 decades including Beatle Tracks, Instant Karma, Methyl Ethyl and the Ketones, The Meantones, and The A-Motivational Syndrome. Brian joined The Bar Chords in 2013 and has been having a helluva time!
Mike Greene - Acoustic and Electric Guitar, Harmonica, Lead and Background Vocals Mike joined the Bar Chords in March of 2015. Mike has been playing guitar since the 1970's and has played with groups such as Something with Digby, Citizen Hobo, and The Dracut Project. A master of harmony, You'll hear Mike singing in almost every song the Bar Chords play.
George Croteau - Percussion, Background Vocals George is the newest member of The Bar Cords. He's been playing percussion in various bands since 1967. George has played with Easy Street, Lickety Split, Foster and Tully, and BAC to name a few, as well as opening for The J. Geils Band.
Tonight's non-profit organization

In the spirit of giving back to the community each concert is partnered with a Cape Ann non-profit organization. The public is invited to make a free-will donation (So if you can, please bring cash/check.) This week's organization is Maritime Gloucester.
Visit Artist's Site

Visit Maritime Gloucester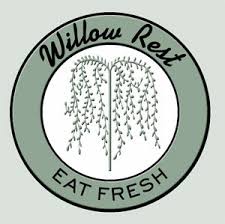 Visit The Willow Rest's Site
Location
Address:
Gloucester Unitarian Universalist Church
Gloucester Meetinghouse, Gloucester, MA