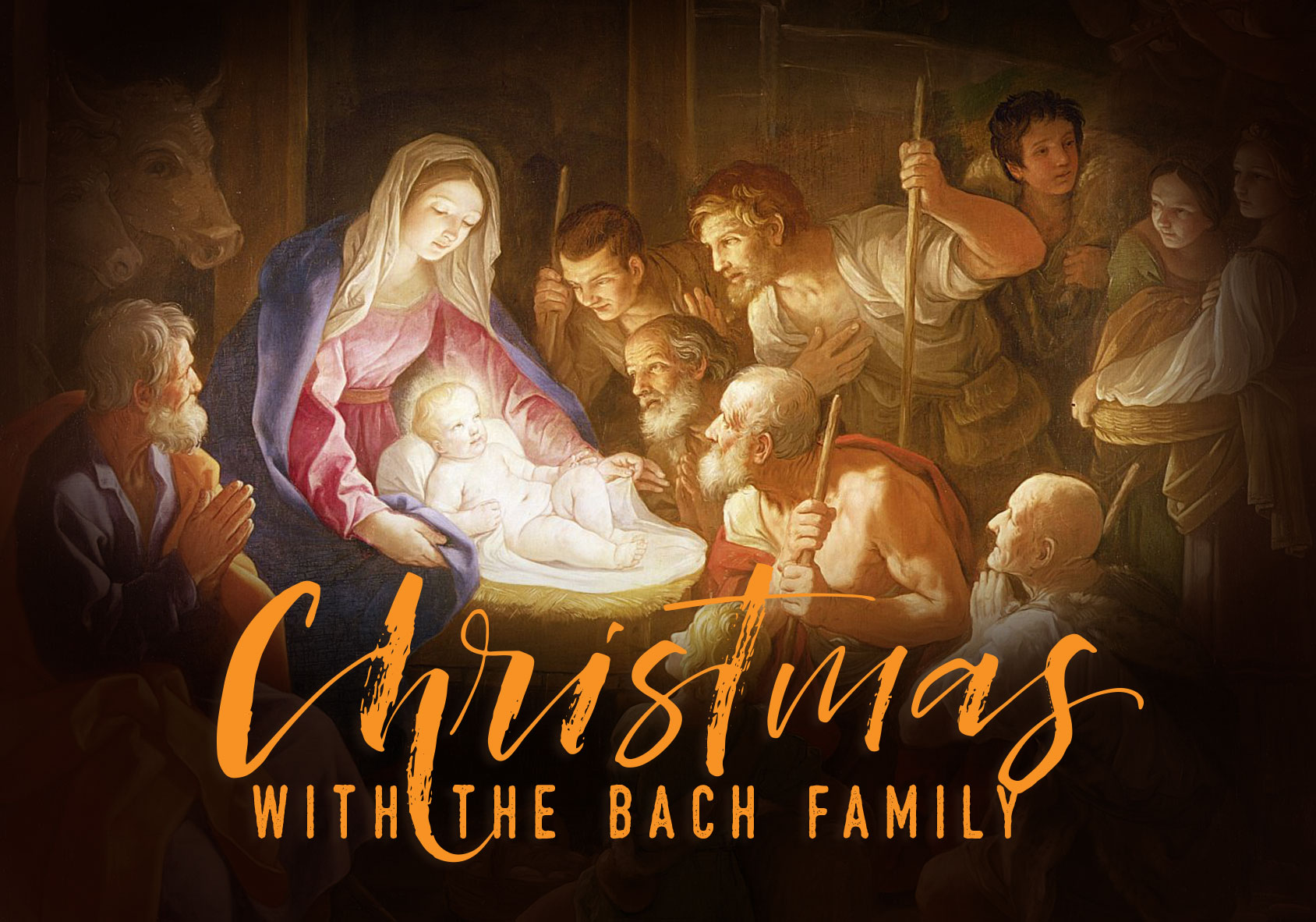 Christmas With The Bach Family
Friday, December 14th, 2018, 7:30pm
Join The Musicians Of The Old Post Road for a banquet of Bach family works for the holiday season! We present Johann Christoph Friedrich Bach's rarely-performed and delightful oratorio Die Kindheit Jesu, along with a sumptuous sampling of arias from Christmas cantatas by Bach brothers Carl Philipp Emanuel and Wilhelm Friedemann, cousin Johann Ludwig, and of course, Johann Sebastian.
With soprano Jessica Petrus, mezzo-soprano Catherine Hedberg, tenor Jonas Budris, and baritone Bradford Gleim.
Musicians of the Old Post Road is a chamber ensemble, based in the Boston area, that specializes in the period instrument performance of dynamic and diverse music from the Baroque to early Romantic eras. Its repertoire includes compelling "rediscovered" works that have been lost to audiences for centuries. Audiences and critics agree that Old Post Road's approach to historical performance is fresh and engaging. In 1998, the group was chosen as the recipient of the Noah Greenberg Award from the American Musicological Society. The ensemble has toured North America and Europe and has six CD recordings to its credit.
Founded by Artistic Directors Suzanne Stumpf and Daniel Ryan, the ensemble takes its name from its acclaimed concert series, originally entitled Old Post Road Historic Concerts, begun in 1989. The concert series brings period instrument performances to historical buildings such as meetinghouses, churches, mansions, and museums. The venues trace the route of the old Boston Post Road, the first thoroughfare connecting Boston and New York City beginning in the 1670s. The ensemble's repertoire stretches from the late 17th to the mid-19th century, the exact period of the Old Post Road's importance. In 2006, the ensemble was featured on WCVB television's Chronicle program about the history of the old Boston Post Road.