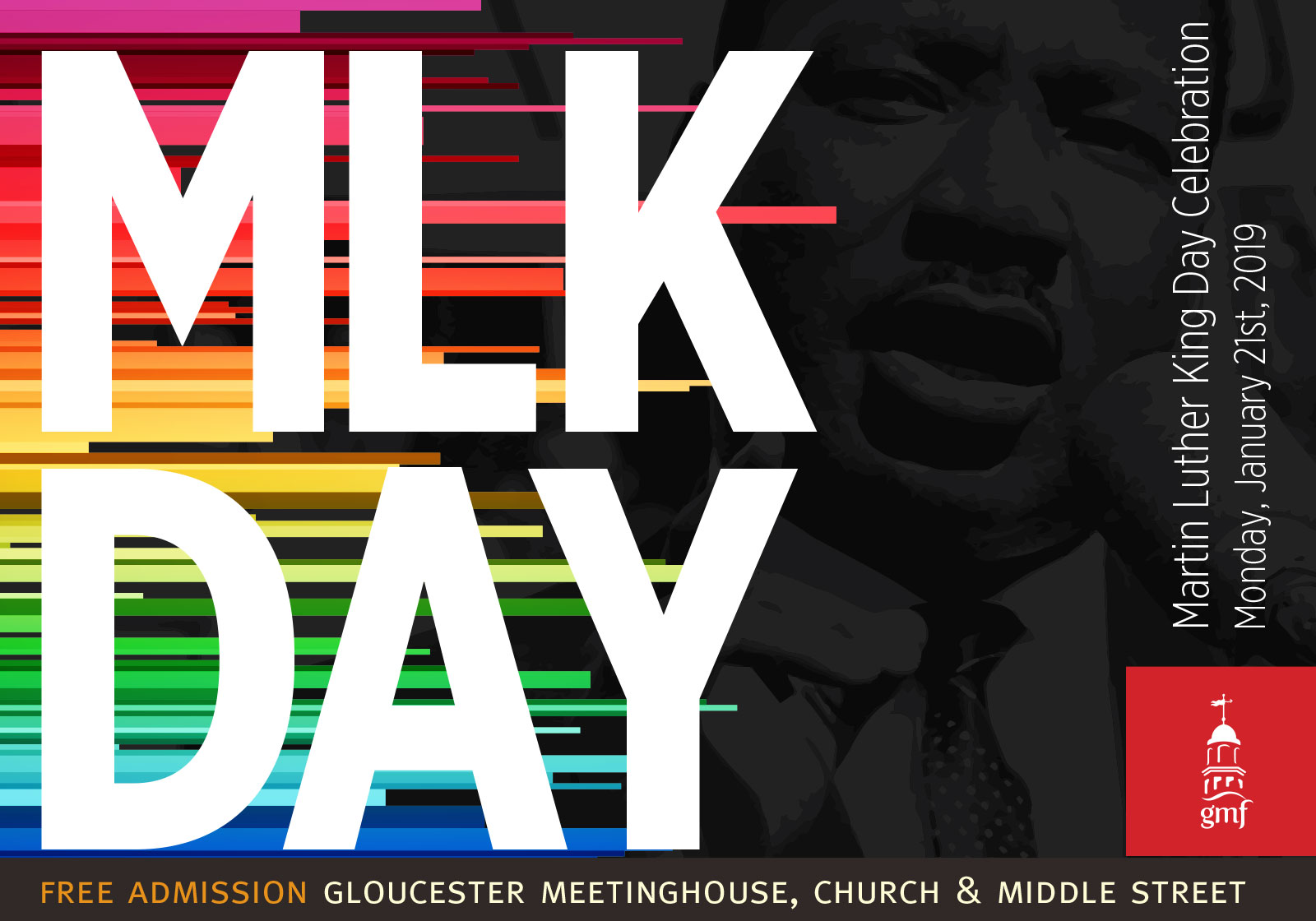 Martin Luther King Day Celebration
Monday, January 21st, 2019, 2:00pm
Gloucester's 3rd Annual Martin Luther King, Jr. Day Celebration: an afternoon of presentations about African-American History including Sandra Ronan, historian Stephanie Buck, live music by Alvin Foster and his band Soul Eclectic, award-winning  filmmaker/journalist Clennon L. King on MLK's Boston years, followed by audio of Martin Luther King, Jr. accompanied by a slide show.  Audience invited to ring the Paul Revere bell at the conclusion for freedom; a free community event presented by the Gloucester Meetinghouse Foundation.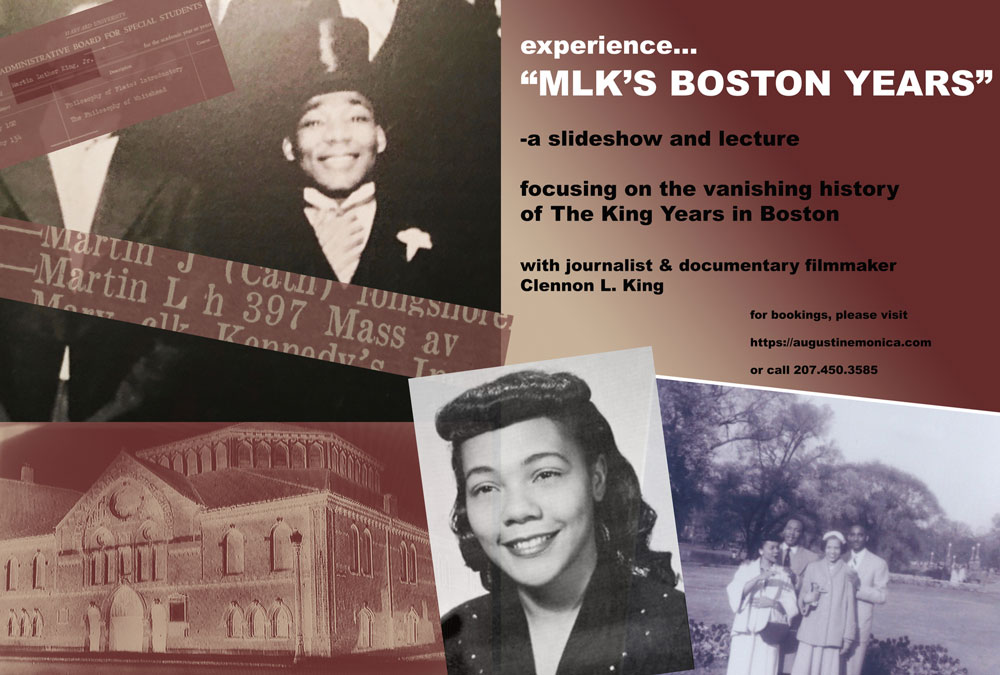 ADMISSION FREE
Donations to the Gloucester Meetinghouse Foundation are very welcome; memberships, mugs, caps, totes, shirts and refreshments available
KEYNOTE SPEAKER: CLENNON L. KING ON 'MLK'S BOSTON YEARS'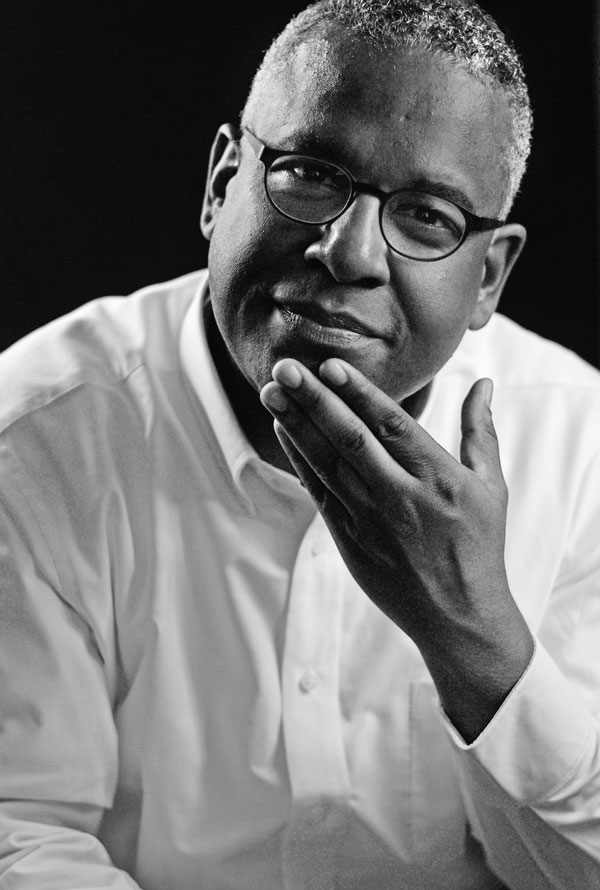 A Filmmaker's Granular Look at Dr. & Mrs. King's New England Years a lasered look at the little-known years Dr. King and his wife, Coretta Scott spent in Boston and New England. Award-winning documentary filmmaker and journalist Clennon L. King, will present a slideshow, focusing on the Kings' movements in Boston and New England, from the fall of 1951 to the spring of 1954.
"Americans know all about Dr. King relative to places like Atlanta, Birmingham, Montgomery, Washington, D.C. and Memphis, but virtually nothing about his time in Boston," said Clennon L. King, (no relation) whose father was a lawyer for Dr. King in the Historic Albany Movement. "This slideshow seeks to fill in the blanks." Clennon L. King will present the compelling PowerPoint® slideshow to audience, before leading a spirited conversation and Q&A with the audience. The program is free and open to the public.
Clennon L. King writes, "In a city as historic as Boston, there are few signs that Martin Luther King, Jr. lived, worked and played here before heading to Montgomery to the world stage," said the Boston-based filmmaker. "My goal was to reconstruct his time here before it is lost to history forever."
Clennon L. King's 45-minute slideshow and discussion program is entitled "MLK's Boston Years", and was presented to MLK Boston, which plans to build a $5 million monument to Dr. and Mrs. King on the Boston Common. Boston's NPR affiliate, WGBH 89.7 FM has twice interviewed King around his research on the Kings' time in Boston. In April 2018, the filmmaker was featured on the Boston Edition of All Things Considered® with Barbara Howard, and in November 2018, he again was featured on 'Under the Radar' with Callie Crossley.
For interested media outlets want to interview Mr. King, please contact him directly at either 207-450-3585 or by email clennon@augustinemonica.com
STEPHANIE BUCK: 'SHADOWED LIVES'
Born and educated in England — degree from London University - married an American and moved to Gloucester in 1970 — became interested in local history through research on her house — which is just across the road from the Unitarian Universalist Church. She retired as Archivist/Librarian of the Cape Ann Museum last May after 14 years. The title of her presentation is "Shadowed Lives" — just skimming the surface of slavery on Cape Ann.
LOCATION AND MORE INFORMATION
The Gloucester Meetinghouse (home of the Unitarian Universalist Church) is located on the green at the corner of Church and Middle Street. Event parking is allowed on the green and is available at other parking lots nearby in the Historic District. An elevator up to the Sanctuary level is available from the side entrance at 10 Church Street.
Schedule
| | | |
| --- | --- | --- |
| 2:00-2:15 | Introduction: 'Why Are We Here? | Sandra Ronan |
| 2:15-2:45 | 'Shadowed Lives,' Effects of Slavery on Cape Ann | Stephanie Buck |
| 2:45-3:00 | Break with Refreshments | |
| 3:00-3:45 | Music that underpinned Black people's courage to be happy and celebrate life, love, spirituality and growth in the face of racism | Alvin Foster and Soul Eclectic |
| 3:45-4:00 | Break with Refreshments | |
| 4:00-5:00 | Keynote Speaker: 'MLK'S Boston Years' award-winning documentary filmmaker | Clennon L. King |
| 5:00-5:15 | Break with Refreshments | |
| 5:15-6:00 | Slideshow: Dr. Martin Luther King, Jr. "I've Been to the Mountaintop" | |
| Conclusion | Audience invited to join in ringing the Paul Revere Bell for freedom | |