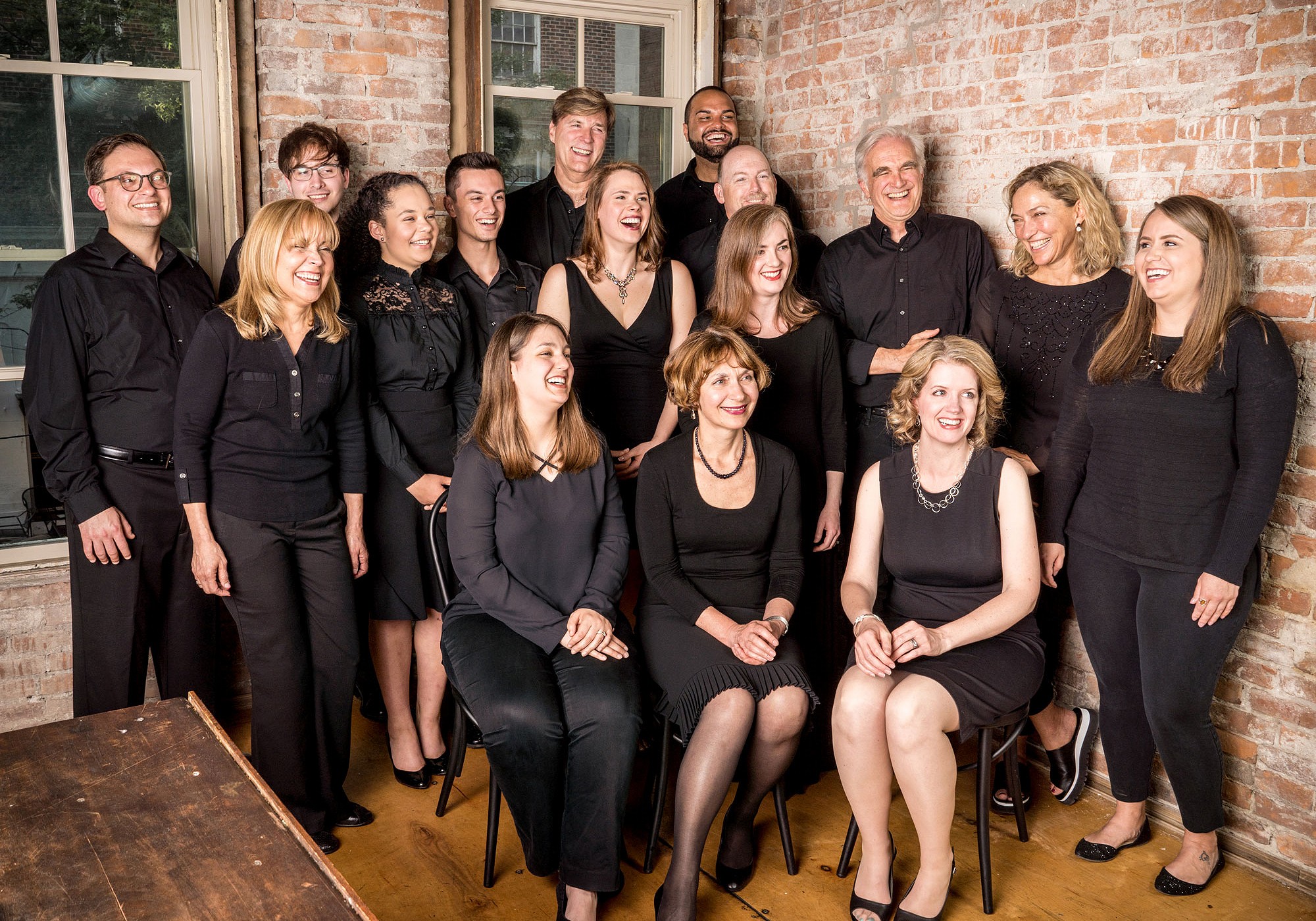 Albany Pro Musica
Saturday, March 2nd, 2019, 3:30pm
The Americas, Land of Many Cultures. Distinctive harmonies and thrilling rhythms will transport you in a journey celebrating diversity, multiculturalism, inclusiveness, and acceptance; the values that hold the Americas strong. Puerto Rican chorus Camerata Coral join's Albany Pro Musica Concert Chorus in homage to the musical heritage of the New World, featuring evocative music from North and South America and the Caribbean.
The concert concludes with both choirs combined in the poignant call to love by celebrated American composer Jake Runestad. We Can Mend the Sky's lyrics are based on a poem by an immigrant from Somalia and two Somali proverbs:
In my dream I saw
A world free of violence, hunger, suffering
A World filled with love
Now awake in this world
I beg, let my dream come true
If we come together, we can mend the sky.

The Americas, Land of Many Cultures
Performers
Albany Pro Musica Concert Chorus
, José Daniel Flores-Caraballo, Albany Pro Musica Artistic Director and Conductor

Camerata Coral, Guest Chorus from Puerto Rico
Amarilis Pagán-Vila, Conductor Camerata Coral
PROGRAM
FIRST HALF
Albany Pro Musica: CANADA
Ambe by Andrew Balfour (b.1967)
I Lost my Talk by Jeff Enns (b.1972)
Come Home by Donna Rhodenizer (b.1961)
Snow Song by Trent Worthington (b.1963)
Camerata Coral: LATIN AMERICA
La flor de la canela, Chabuca Granda (1920-1983), arr. Luis Craff (Perú)
Soy pan, soy paz, soy más, letra: Luis Ramón Igarzábal música:Piero, arr. Julio Barragán Saucedo (Argentina)
Bésame mucho, Consuelo Velázquez (1916-2005), arr. Julio Morales (México)
Hoy mi Habana, José Antonio Quesada (b. 1960), arr. Ernesto Herrera (Cuba)
Cantos de Quisqueya, arr. Juan Tony Guzmán (Dominican Republic)
Intermission
SECOND HALF
Albany Pro Musica: USA
By and By by Carol Barnett (b.1949)
Sure on this Shinning Night by Morten Lauridsen (b.1943)
From a Railway Carriage by Steve Murray (b.1939)
A Jubilant Song by Norman Dello Joio (1913-2008)
Camerata Coral: PUERTO RICO
Piel canela, Bobby Capó (1922-1989), arr. Rubén Colón-Tarrats
Nave sin rumbo, Syvia Rexach (1022-1961), arr. Javier Asencio
Cedro abajo, Modesto Nieves (b.1951), arr. Jesús Ernesto Ochoa
Creo en Dios, Tony Croatto (1940-2005), arr. Eduardo Sarmiento Toledo
Homenaje a Maelo, Bobby Capó y Tite Curet Alonso (1926-2003), arr. Jesós Ernesto Ochoa
FINALE Choirs combined
Borinquen, Edmundo Disdier (1927-2016), arr. Rubén Colón-Tarrats
We Can Mend the Sky by Jake Runestad
About Albany Pro Musica
Albany Pro Musica (APM) is the preeminent choral ensemble in New York's vibrant Capital Region, and is renowned for its distinctive artistic style and its mastery of a wide range of musical genres. Critically acclaimed for its performances and recordings of intimate a cappella pieces and large-scale choral works alike, APM is led by Artistic and Executive Director Dr. José Daniel Flores-Caraballo and is Chorus-in-Residence at the historic Troy Savings Bank Music Hall. Maestro Flores-Caraballo has led APM since 2014 and has elevated the ensemble through ambitious programming, prestigious national and international collaborations, a renewed commitment to civic and educational engagement, and a bold vision for the future.
Locally and Internationally Celebrated
Albany Pro Musica's reputation as a world-class chorus attracts large, diverse audiences who encourage newer, bolder projects to satisfy their growing desire for exposure to a rich choral repertoire. It's also a draw for distinguished guest conductors, soloists, and composers, including composer-in-residence Ola Gjeilo, who has joined APM for the 2017-2020 seasons through a series of concerts, premieres, and commissioned works. In addition to long-standing hometown collaborations with the Albany Symphony Orchestra, the Musicians of Ma'alwyck, the Capital District Youth Chorale, and others, APM has developed exciting new relationships with numerous internationally renowned musicians and ensembles, including Canadian Brass, the American String Quartet, the Philadelphia Orchestra and the New York City Ballet at the Saratoga Performing Arts Center (SPAC), and—new in the 2018-19 season—the Vienna Boys Choir, New York City-based baroque ensemble ACRONYM, and the Puerto Rican chorus Camerata Coral.