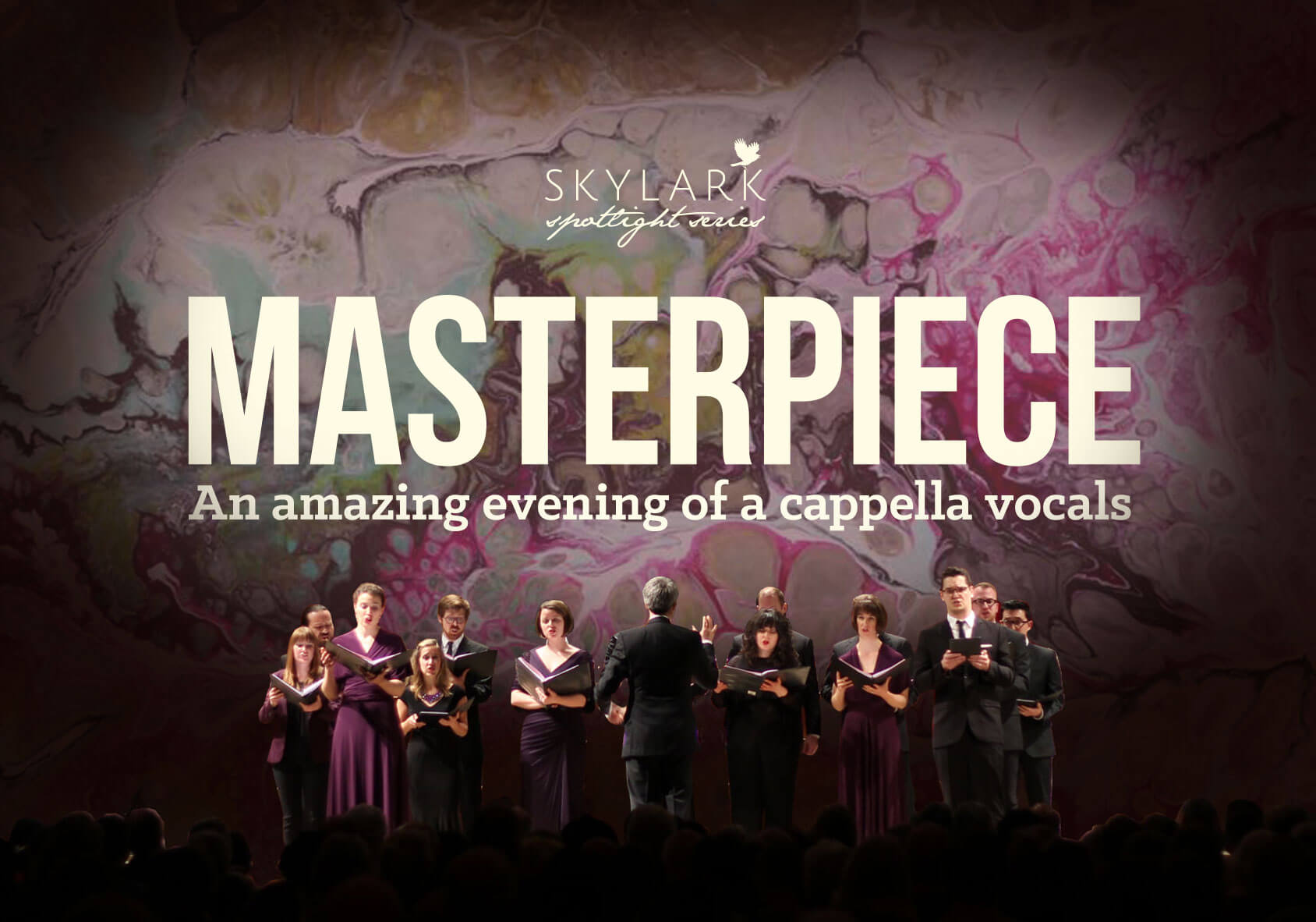 A Cappella Masterpieces
Friday, April 5th, 2019, 7:00pm
The Skylark Vocal Ensemble will perform a concert called 'A Cappella Masterpieces' at 7:00pm in the superb acoustics of the historic (1806) Gloucester Meetinghouse with a 6:00pm pre-concert talk. Over the centuries, art has inspired music, and music has inspired art. In this innovative multi-faceted program, we will offer musical reflections and reactions to the visual arts from the ancient to the modern. Skylark is excited to premiere a commissioned work by Nell Shaw Cohen, a New York City-based composer with a particular interest in the intersection of visual art and music.
HIGHLIGHTS
The internationally acclaimed a cappella choir, Skylark Vocal Ensemble, was nominated this year for 2 Grammy Awards and is known for a sublime blend of classically trained voices with perfect pitch, exquisite dynamics and a broad range of repertoire. This is Skylark's debut performance in the Gloucester Meetinghouse, offering North Shore music lover's a top-tier concert choir experience close to home. Comprised of some of the most distinguished classical vocal soloists from around the country, Skylark's singers have joined together to create a tour de force a cappella ensemble that thrills audiences with their dynamic range, rhythmic prowess, and sheer beauty of sound.
RECORDINGS
Skylark has quickly become one of the premier recording choirs in the United States, earning accolades from critics at home and abroad, including Classics Today, the BBC, and Limelight Magazine (Australia). Skylark's most recent three recordings have all placed in the top 10 of the Billboard Traditional Classical Chart. Award-winning CDs include 'Forgotten Dreams' (2014), 'Crossing Over' (2016), 'Winter's Night' (2017), and 'Seven Words from the Cross (2018).
About Skylark

Skylark, "the cream of the American crop" (BBC Radio 3), is a premier vocal ensemble of leading American vocal soloists, chamber musicians, and music educators. Skylark's dramatic performances have been described as "gripping" (The Times of London), "exquisite...thrilling" (Gramophone Magazine), and "awe-inspiring" (Boston Music Intelligencer). With "some of Boston's best singers" (Boston Globe), the voices of Skylark "can sway you softly into calm and then all but throw you across the room with sheer harmonic force" (Thought Catalog).

Skylark strives to set the standard for innovative and engaging programs that re-define the choral experience for audiences and singers alike. Artistic Director Matthew Guard's well-researched and creative programs have been described as "engrossing" (WQXR New York) and "original, stimulating, and beautiful" (BBC Radio 3). Skylark's most recent three recordings all reached the top 10 of Billboard's Traditional Classical Chart, earning praise for "imaginative" programming (Limelight Australia) and "singing of the highest standard for any area or any repertoire" (Classics Today).

Since its founding in 2011 in Atlanta and Boston, Skylark has branched out to perform its dynamic programs in museums, concert halls, and churches across the United States. Skylark made its international debut in March 2018 at St. John's Smith Square, London, as part of the UK choir Tenebrae's Holy Week Festival. The Times of London declared that Skylark was "the highlight" of a festival that included some of the UK's leading choirs, including The Tallis Scholars, Polyphony, Tenebrae, and the Gabrieli Consort.
​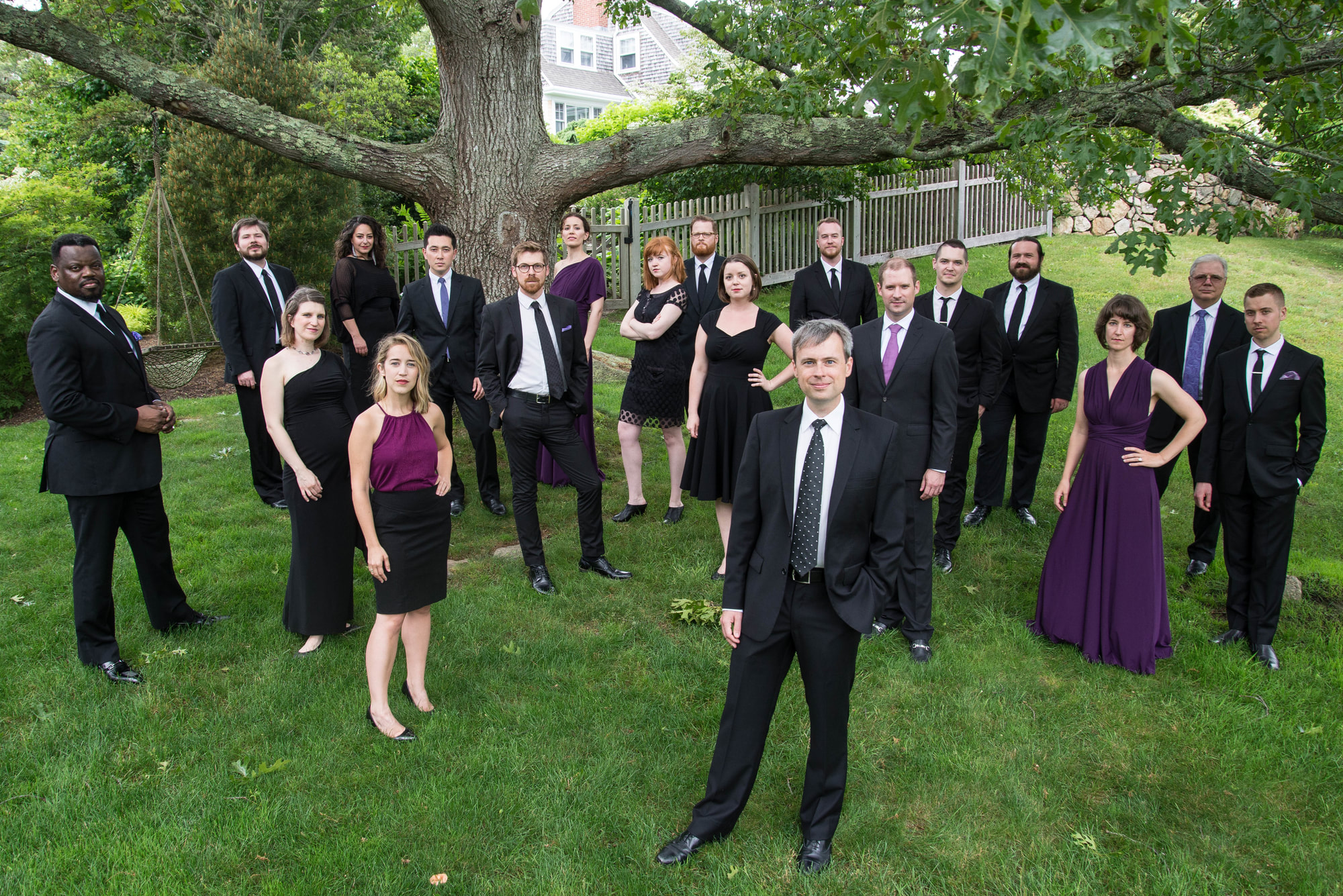 In 2017, Skylark embarked on a historic tour with Clear Voices in the Dark, a compelling program featuring Francis Poulenc's notoriously difficult Figure Humaine paired with songs of the American Civil War. Skylark's performance at the French Institute Alliance-Française in New York was described as "fascinating…. impeccable diction and a seamlessly blended sound… Singing in a shimmering pianissimo that rises to a triumphant crescendo, the Skylark ensemble practically opens the heavens with the beauty of their sound…" (Stage Buddy NYC). The previous year, Skylark made its debut at Atlanta's celebrated Spivey Hall with a chamber performance of Rachmaninov's All-Night Vigil.
​
A not-for-profit entity, Skylark performs educational outreach programs with high school and college students across the United States during its concert tours. In addition to numerous outreach workshops in public schools across the country, Skylark has conducted residencies at premier colleges and elite secondary schools including Harvard, MIT, Wellesley College, Endicott College, Milton Academy, Woodward Academy, and Philips Exeter Academy.