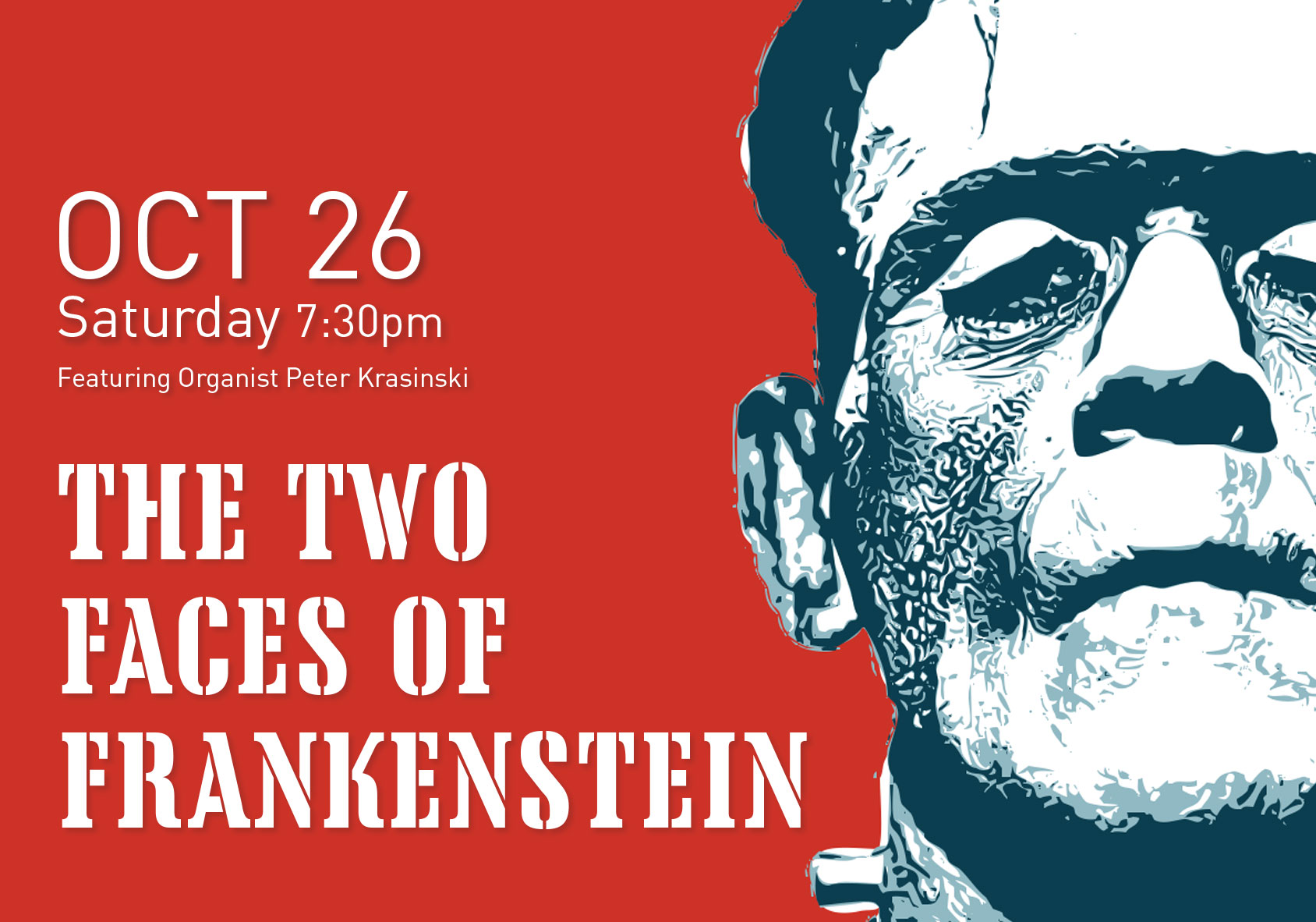 The Two Faces Of Frankenstein – Silent Movies
Saturday, October 26th, 2019, 7:30pm
The Gloucester Meetinghouse Foundation presents two versions of the famous Frankenstein story.

The short Thomas Edison 1910 photo-play is the first motion picture version of Mary Shelley's classic novel. The story is presented much like a staged play and features some sophisticated special effects for its time. Unsuspecting audiences were dazzled when it was released.

The brilliant 1931 sound version was the first in a series of Frankenstein films that launched Boris Karloff's career as the famed monster. The film had no real original musical score other than the opening and closing credits.
Organist Peter Krasinski provides an improvised musical accompaniment to both films on the Meetinghouse's wonderful 1893 Hutchings/Fisk pipe organ adding a unique and dynamic dimension to each of these timeless productions.