MLK Day Celebration
Monday, January 16th, 2023, 2:00pm
Youtube Simulcast The event was simulcast on the Gloucester Meetinghouse Foundation's YouTube channel and the video is available to view above.
The Gloucester Meetinghouse Foundation hosted cartoonist, rapper, social activist, author, and educator, Keith Knight, creator of The Knight Life, K Chronicles, (Th)ink, and co-creator of the television series Woke. Through his art, Knight raises topics of race and identity with edge and humor to foster civic dialogue and raise awareness of racial illiteracy. His work is published worldwide and features Knight's candid take on current events as they relate to race relations in the United States.

Mr. Knight was on hand to narrate a slideshow of his amazing, humorous and often provocative comic strips on topics of race and identity. A panel moderated by Toni Waldron from the Royall House Museum, including members of the North Shore NAACP and the Gloucester Racial Justice Team, joined him after the slideshow.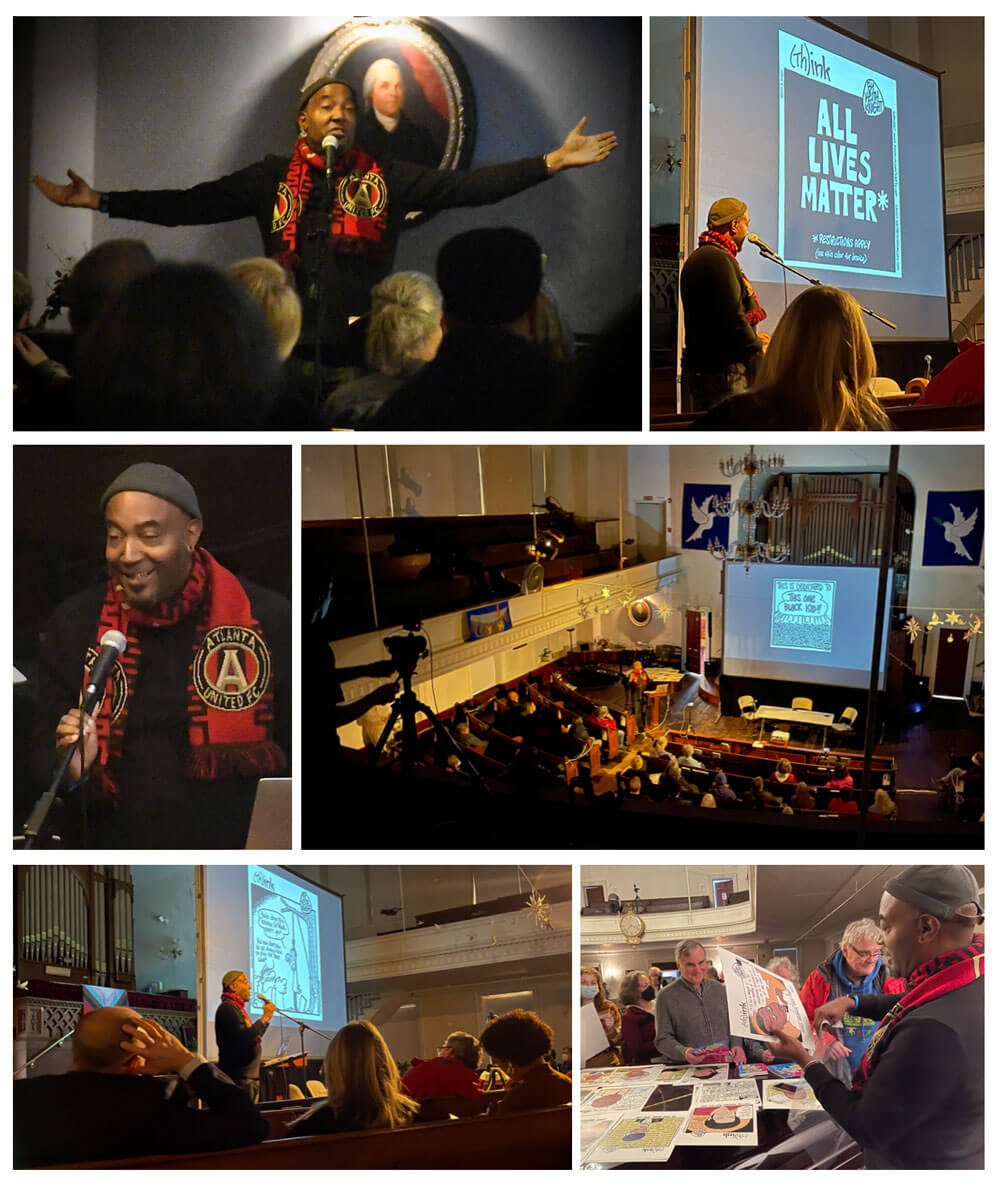 Simulcast Link
Visit our Youtube page to find the link to the live stream.
.
About Kieth Knight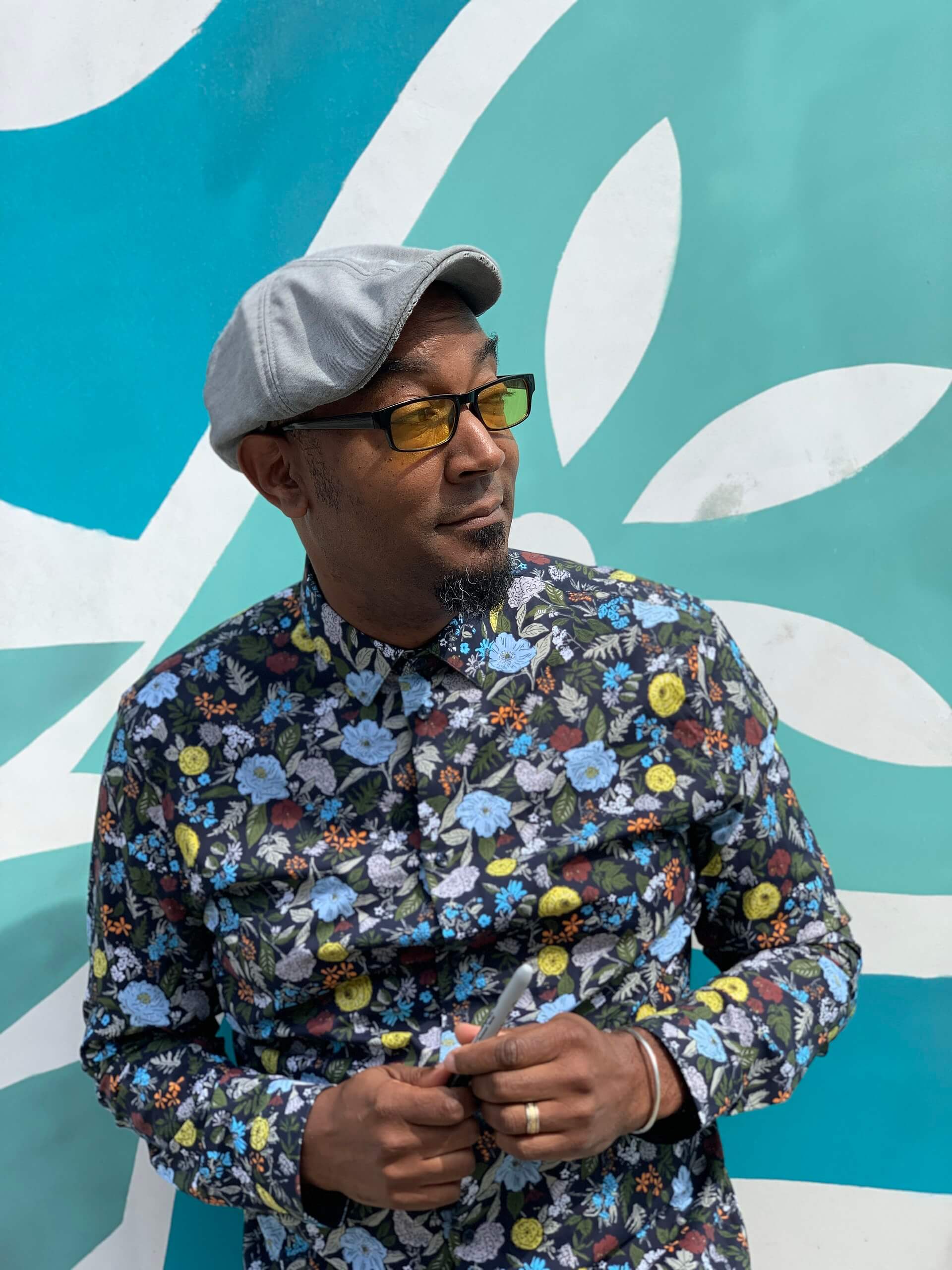 Born in Malden, Massachusetts and a graduate of Salem State University, Knight's work has earned him the highest professional accolades. He is the recipient of the Harvey Kurtzman Award, the industry's most respected award for the best syndicated strip or panel weekly. He is also the recipient of the 2015 NAACP History Maker Award.
Learn more about Kieth on his web site, kchronicles.com.
---
For the past six years, GMF has celebrated the life of Martin Luther King, Jr. with a free event to bring together the Cape Ann community and raise awareness of the historical, cultural, musical, and artistic contributions of African-Americans.

The Gloucester Meetinghouse Foundation is grateful for the individuals and organizations that have made this program possible: John and Mollie Byrnes, Susan Gray, Action, Inc., Beverly and Addison Gilbert Hospitals, a Member of Beth Israel Lahey Health, the Gloucester Racial Justice Team, Brace Cove Foundation, and the Manship Artists Residency.
Open in YouTube