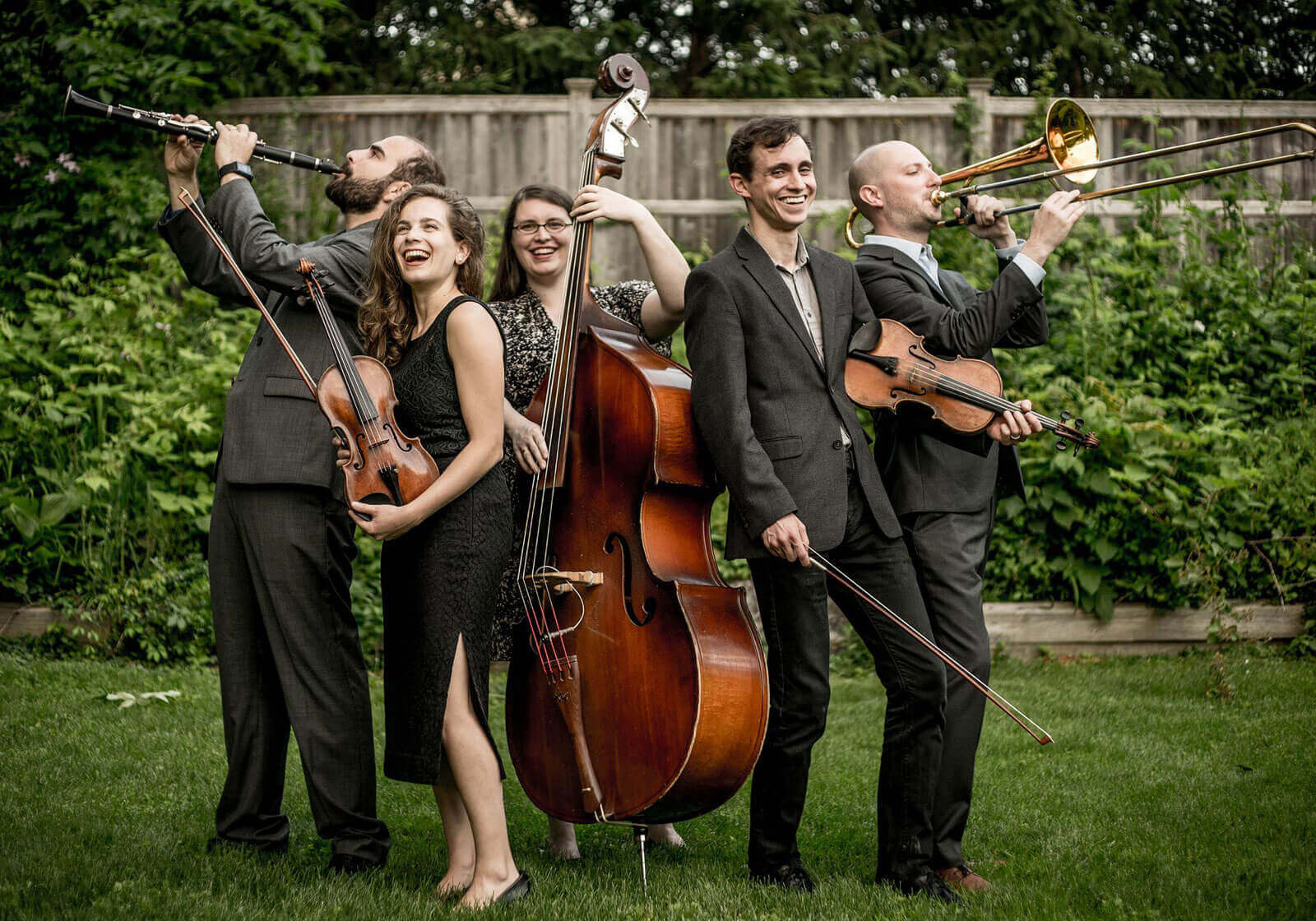 Ezekiel's Wheels Klezmer Band
Friday, August 11th, 2023, 6:00pm, with food service by Crepe du Jour
Praised by critics both individually and collectively for their virtuosity and passion for Klezmer music, the five musicians of Ezekiel's Wheels Klezmer Band return for the eighth season of Music on Meetinghouse Green. Their repertoire includes traditional instrumental renditions and original compositions of Klezmer-inspired music as well as songs in Yiddish and English. A favorite of local audiences, they have played at the Kennedy Center and Yidstock, and continue to build an international following with their performance at the Third Biennial International Jewish Music Festival in Amsterdam where they received the Audience Pick Award. The five performers feature Abigale Reisman on violin and vocals; Jonathan Cannon on violin; Kristen Lamb on double bass and vocals; Nat Seelen on clarinet, and Pete Fanelli on trombone. An accomplished violinist and composer, Abigale Reisman is the music director at Temple Ahavat Achim in Gloucester.
Tonight's non-profit organization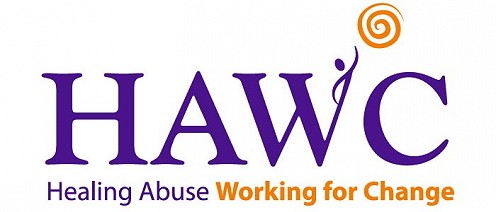 In the spirit of giving back to the community each concert is partnered with a Cape Ann non-profit organization. The public is invited to make a free-will donation (So if you can, please bring cash/check.) This week's organization is HAWC.
About HAWC
HAWC (Healing Abuse Working for Change) strives to help abused women, children, men, and nonbinary people live free from violence and fear. As a leading domestic violence agency in Massachusetts, HAWC provides a domestic violence helpline, emergency shelter, legal services, advocacy and counseling services to more than 2,500 families in the North Shore area each year.
Beyond providing this help, HAWC advocates for social and cultural change. With one in three women and one in four men experiencing abuse each year, domestic violence is an epidemic. To raise awareness and bolster prevention efforts, HAWC supplies the public with education, volunteer opportunities, annual community events, and frequent updates on related news and legislation.
Once known as "Help for Abused Women and Their Children," HAWC understands the complexity of abuse. Thus, we expanded our language capacity so abused women, men, non binary people, LGBTQ+ individuals, older adults, undocumented individuals, and people with disabilities can feel comfortable accepting our services.
For almost 40 years, HAWC has provided healing, freedom, and change to survivors throughout Massachusetts' North Shore. Explore the map below to find our five main locations, which serve 23 cities and towns from Saugus to Cape Ann.
Learn more about HAWC.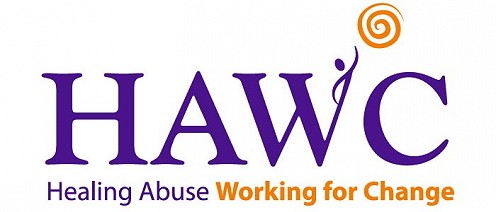 Visit HAWC
Visit Crepe du Jour's Site
Location
Address:
Gloucester Unitarian Universalist Church
10 Church Street, Gloucester, MA 01930