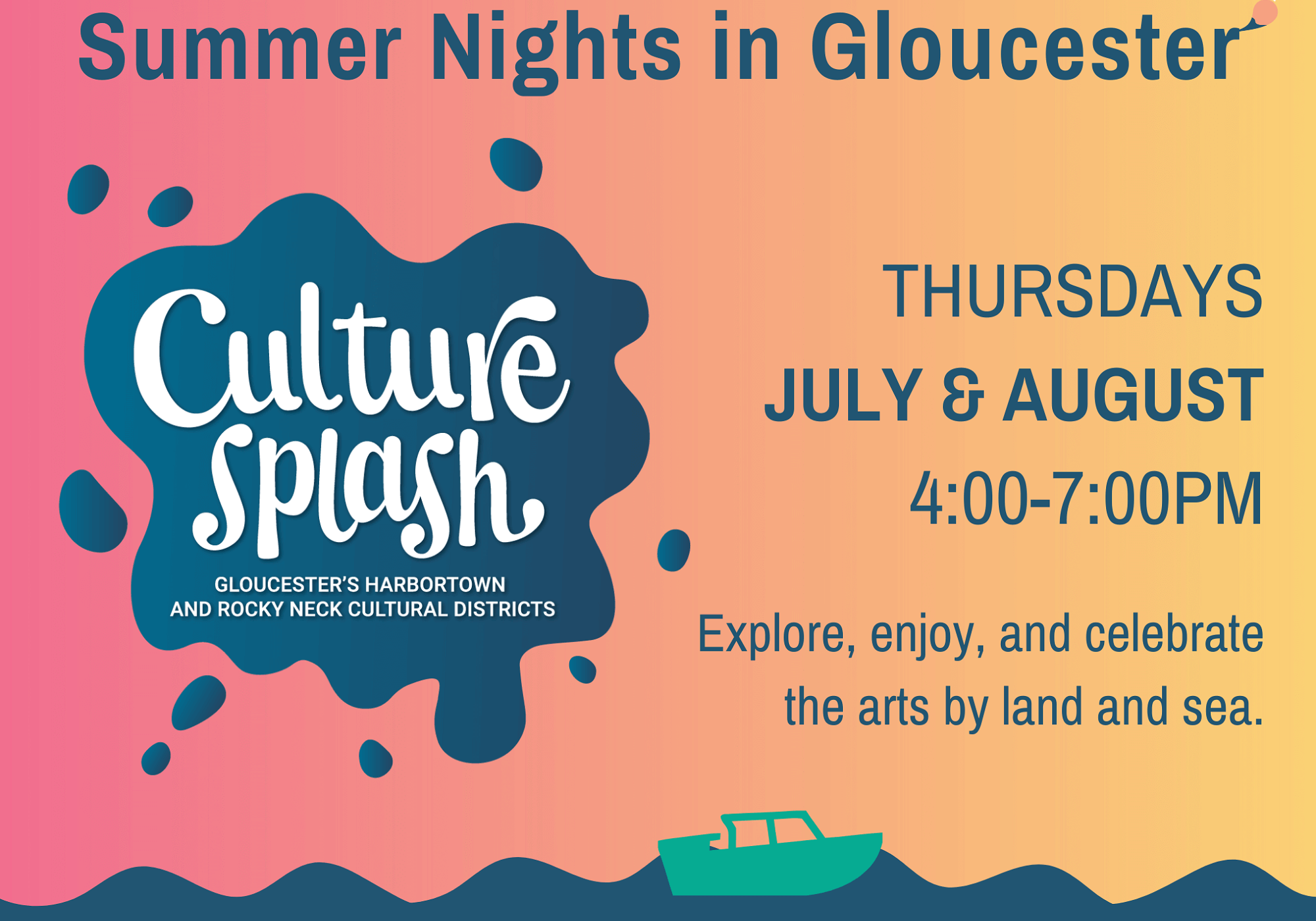 Culture Splash
Thursday, August 10th, 2023, 4:00pm
This is a multi-media afternoon event offering narrated historical tours including a demonstration of the 1893 pipe organ, an art show in the foyer, and live music by the Cape Ann Big Band Ensemble.
Charles Nazarian will lead tours of the Meetinghouse interior, with many stories about the 600-seat 1806 landmark as the first Universalist Church in America with architectural alterations over the years, concluded by a short demonstration by Andrew Soll on the 1893 Hutchings/Fisk pipe organ.
The two-level art show in the Meetinghouse entrance house was gathered by Gloucester sculptor Jay McLaughlan, featuring paintings, photos, ceramics and sculpture by members of the Gloucester Unitarian Universalist Church. It makes use of a dramatic, double-radiating staircase added in 1868.
The Cape Ann Big Band is a local musical powerhouse, performing music of the Swing Era, and is directed by Carlos Menezes. He has gathered an ensemble for this Culture Splash event that will perform at 5:00 and 6:15 p.m. in the sanctuary.
The main entrance is accessed from a staircase on the green, at the corner of Middle and Church Streets; a side entrance at #10 Church Street has an elevator.