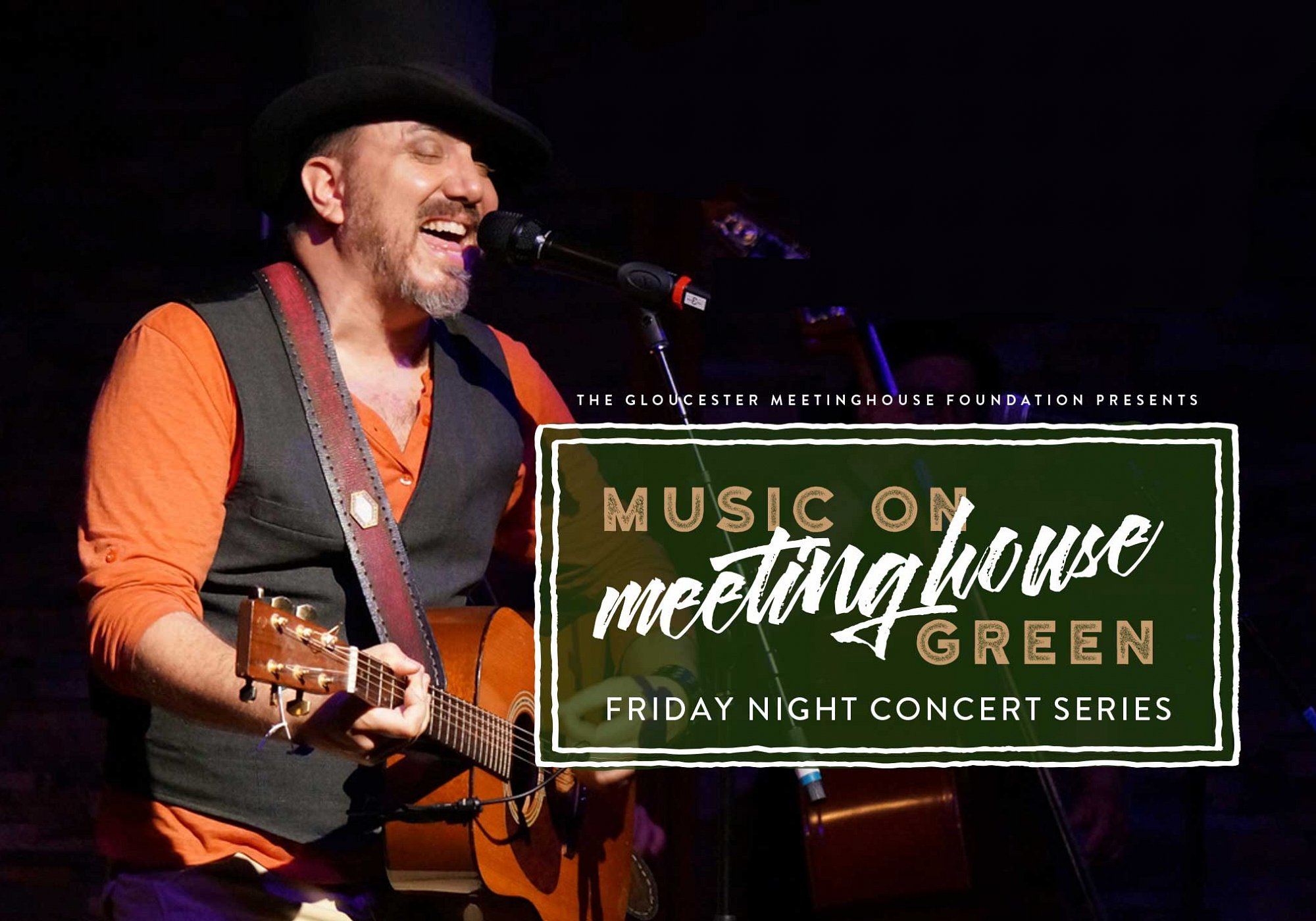 Brian King & Friends
Friday, August 12th, 2016, 6:00pm
Brian King (voice, keys, guitar) and Nathan Cohen (violin, trumpet) are the founders of the neo-cabaret band, What Time Is It, Mr. Fox?. The pair like to bend and blend genres, allowing the song to be what it needs to be in order to express its emotional core. Together they have packed houses in Boston, NYC, and throughout the country.

Chris Leghorn and Gerry Ryan are a new acoustic duo who perform a wide range of compelling songs that cover the traditions from folk, Celtic, sea shanties, original and popular music. They specialize in performing catchy songs with strong melodies and compelling harmonies that captivate and entertain an audience.
A long-term resident of the North Shore, Chris Leghorn is a member of the Knotty Celts, a local Celtic trio and local favorite that has performed at many area venues. She has also performed with various acapella singing groups including the Solstice Singers and Crowd Nine.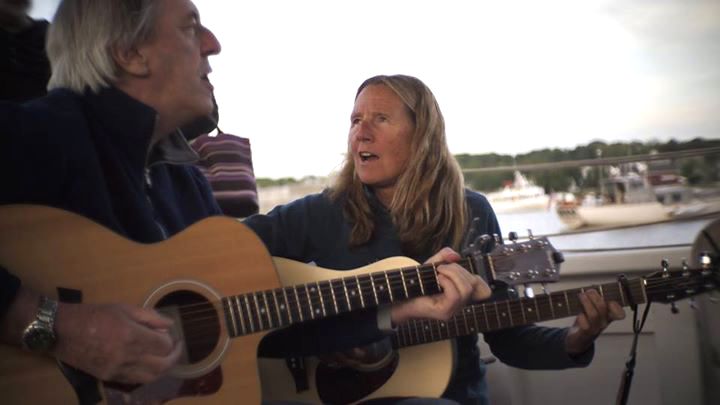 Gerry Ryan is a veteran singer/songwriter and performer from Salem, MA. Ryan has featured at the Me & Thee Coffee House, the Linden Tree Coffee House, the Amazing Things Coffee House, Main Street Cafe and the Parish Center for the Arts and other music venues throughout New England. Ryan has issued two CD's of original music, Halfway Home and Today in Yesteryear both of which have received airplay on WUMB-FM in Boston and other on radio and internet stations across the country.
Tonight's non-profit organization

In the spirit of giving back to the community each concert is partnered with a Cape Ann non-profit organization. The public is invited to make a free-will donation (So if you can, please bring cash/check.) This week's organization is Gloucester Writers Center.
About Gloucester Writers Center
Since its founding in 2010, the Gloucester Writers Center has hosted hundreds of events including readings, classes, lectures, films, writers-in-residence and community events.
A working writers center in a working town, the GWC is housed in the home of Gloucester's first poet laureate, Vincent Ferrini. For fifty years Ferrini lived and wrote poetry in his home and framing studio at 126 East Main Street. After his death in 2007 the project of opening the house as a living memorial began with Ferrini's nephew, Henry Ferrini, long-time friend Annie Thomas, friend and Unitarian Universalist minister Paul Sawyer and New York writer André Spears. The GWC was incorporated before Sawyer's death in 2010 and soon received 501(c)(3) status.
Learn more about Gloucester Writers Center.
Visit Artist's Site

Visit Gloucester Writers Center
Location
Address:
Gloucester Unitarian Universalist Church
10 Church St, Gloucester, MA 01930