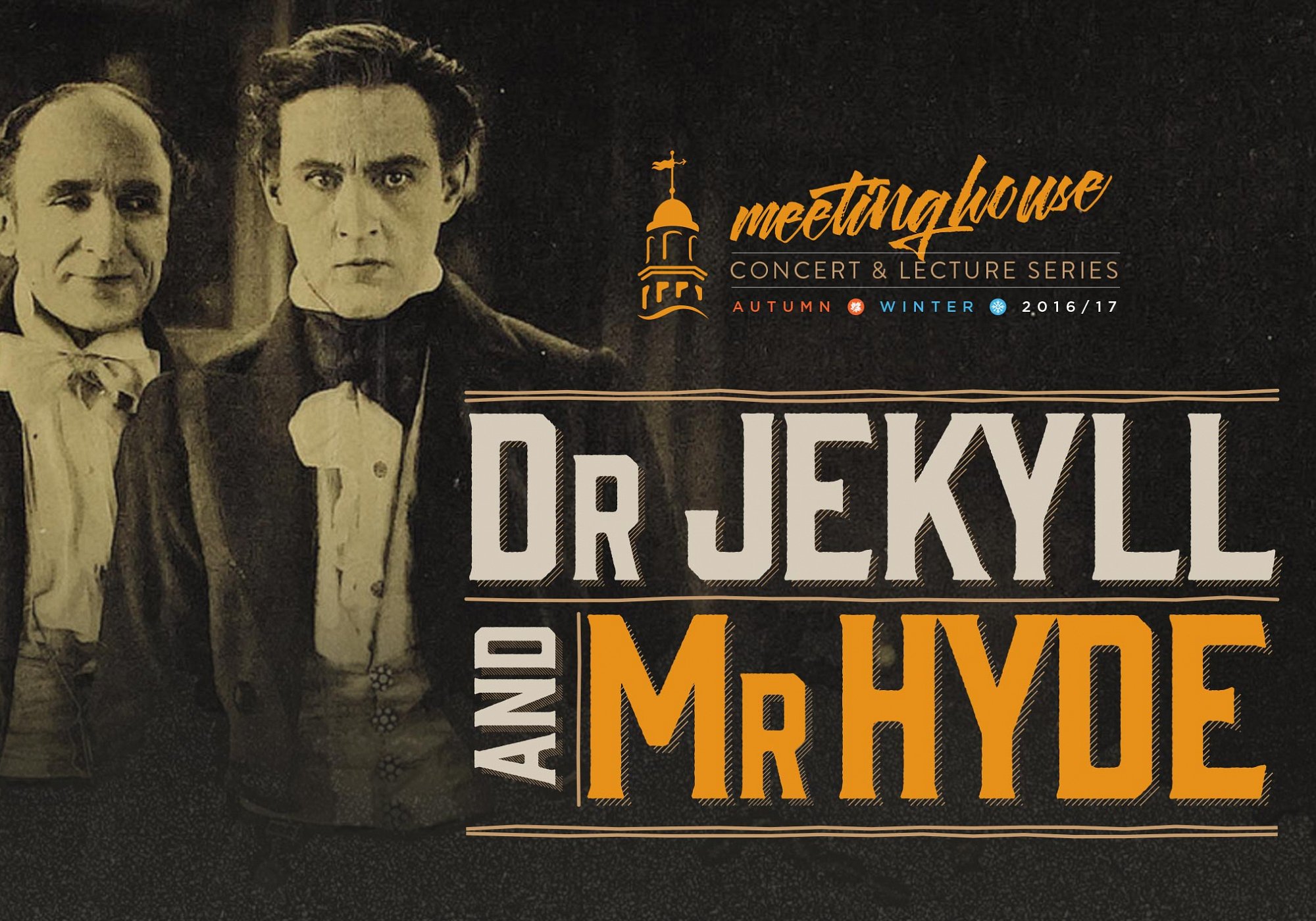 Dr. Jeckyl & Mr. Hyde
Sunday, October 23rd, 2016, 6:00pm
Sonic artist Peter Krasinski on the historic Meetinghouse pipe-organ, improvising accompaniment to 2 silent film classics: the Buster Keaton comedy, "The Haunted House" and the scary main feature "Dr. Jeckyl & Mr. Hyde." Event opens with a fun costume parade and grand organ prelude.
Accessible side entrance at 10 Church Street.
About Peter Krasinski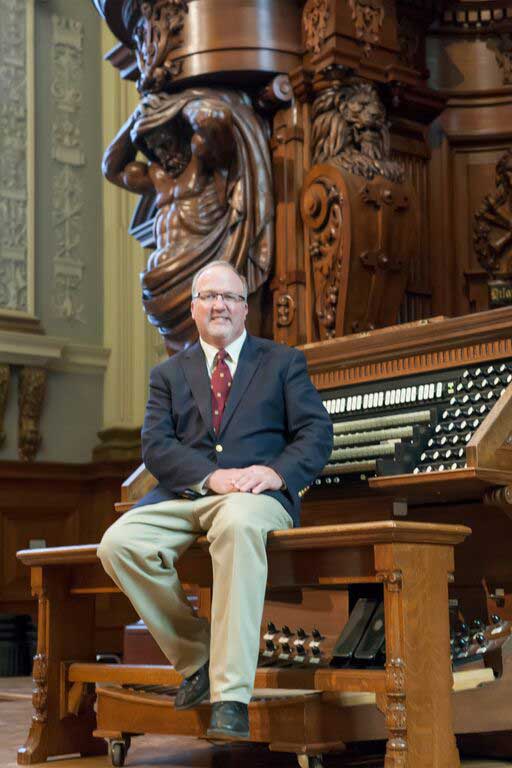 PETER EDWIN KRASINSKI is broadly recognized as a motivating consultant for the pipe organ community, and as a conductor, organist, and music educator whose imaginative and energetic performances elevate and inform diverse audiences. Well respected in both the secular and sacred genres of his field, he has taught the enchantment of music to both public and private institutions in the greater Boston area for many years. His Bach interpretations have been hailed in print as "sublimely spiritual", and his improvisations have been critically acclaimed in the press as "stunning", "seamless", and "brilliant". His silent film performances have been called "a great marriage of movie and music"
He specializes in the art of live silent film accompaniment, world wide. Appearances include Hammond Castle in Gloucester (for the International Society of Organ Builders), Irvine Auditorium at the University of Pennsylvania, Schermerhorn Symphony Hall (Nashville), the John Silber Symphonic Organ at Boston University, The Massachusetts International Festival of the Arts, Trinity Wall Street (NYC), Wanamaker's-Macy's Greek Hall (Philadelphia) and St Malachy's/The Actor's Chapel (NYC). He has premiered the art of silent film at many distinguished venues including Marsh Chapel at Boston University, Saint Joseph's Cathedral (Hartford), National City Christian Church (Washington, DC), Saint Joseph's Oratory (Montreal), United Congregational Church (Holyoke), Old South Church (Boston), as well as major concert halls in Yokohama, Fukui, Miyazaki and Kanazawa, Japan.
Mr. Krasinski won has won numerous prizes in organ including First Prize in Improvisation in the American Guild of Organists National Competition. He was subsequently featured artist at the convention in Los Angeles at the Cathedral of Our Lady of the Angels. He has studied composition and improvisation with Naji Hakim (Sainte-Trinite), interpretation with Marie Langlais (Sainte-Clotilde), and also played and conducted for services at the American Cathedral in Paris. Among his many recital appearances he has played in concert at Notre-Dame Cathedral (directly following the naming of Parvis Notre-Dame to Place Jean-Paul II) Paris, Methuen Memorial Music Hall (as featured solo artist for the Centennial Celebration), The Kotzschmar Organ at City Hall (Portland), Trinity Church (Boston) and Holy Name Cathedral (Chicago).
Mr. Krasinski currently serves as Organist of First Church of Christ, Scientist in Providence and as accompanist at Beth El Temple Center Belmont. He is a faculty member of the St Paul's Choir School, Cambridge and serves as organ consultant on a number of high profile projects. Past positions include Director of Choral Arts at Beaver Country Day School and Artistic Director of Youth pro Musica. He holds both a Bachelor of Music Degree in Music Education and Organ Performance, and the Master of Sacred Music Degree from Boston University.
Mr. Krasinski has shared his organ accompaniment, interpretation and improvising skills as soloist and with many organizations around the United States and France. He has conducted internationally, and his numerous commissioned compositions often see repeat performances. His other passions include playing jazz piano and sailing his J 24 off the coast of the North East.
Tonight's non-profit organization
In the spirit of giving back to the community each concert is partnered with a Cape Ann non-profit organization. The public is invited to make a free-will donation (So if you can, please bring cash/check.) This week's organization is Gloucester Meetinghouse Foundation Preservation Fund
About Gloucester Meetinghouse Foundation Preservation Fund
Visit Artist's Site
Sponsor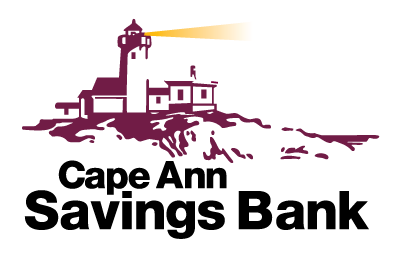 Location
Address:
Gloucester Unitarian Universalist Church
Gloucester Unitarian Universalist Church, Church and Middle Streets, Gloucester, MA