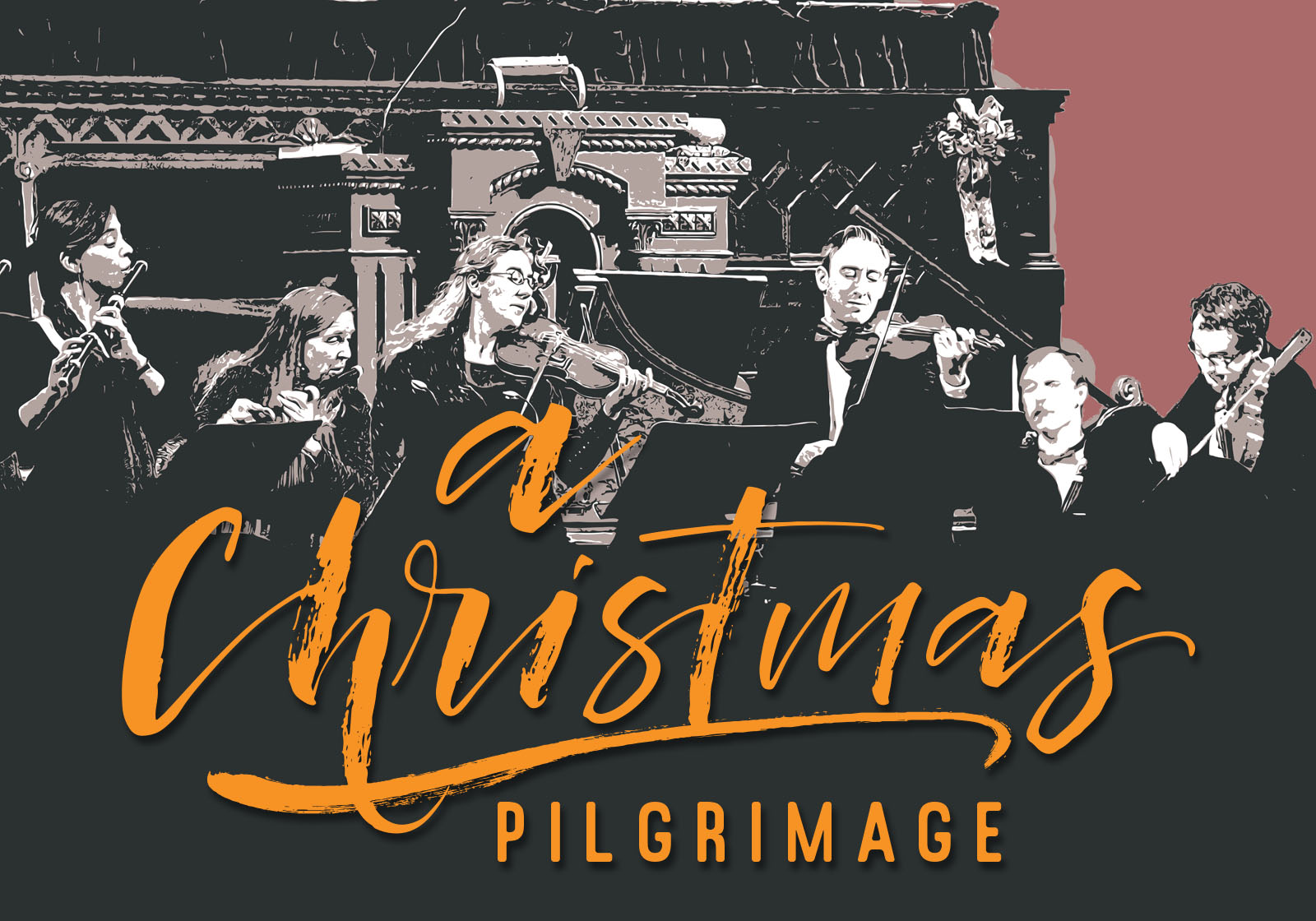 Musicians Of The Old Post Road, Holiday Concert
Saturday, December 14th, 2019, 7:30pm
The ensemble, The Musicians of the Old Post Road, returns for the fourth season to perform their greatly anticipated annual holiday concert held at the Gloucester Meetinghouse, home of the Gloucester Unitarian Universalist Church. The program includes traditional favorites by Handel and Telemann and rarely-performed works by Bach contemporaries Christoph Graupner, Johann David Heinichen, Johann Christoph Pez, and Augustin Pfleger.
The Musicians of the Old Post Road, a chamber ensemble based in the Boston area, specializes in works from the Baroque to early Romantic eras performed on period instruments. The ensemble is well known for bringing their audiences rediscovered masterpieces, works that are rarely performed in public. The Musicians of the Old Post Roadreceived the Noah Greenberg Award from the American Musicological Society in 1998. They have seven CD recordings to their credit and have toured throughout North America and Europe.
Concert selections include Georg Philipp Telemann's Der mit Sunden beleidigte Heiland; Johann David Heinichen'sPastorale per la Notte di Natale; Johann Christoph Pez's Concerto Pastorale; and Augustin Pfleger's Mache dich auf, werde Licht. The centerpiece of the program is a world-premiere revival of Christoph Graupner's cantata Das Volk so im Finstern wandelt, researched and reconstructed by co-Artistic Directors Daniel Ryan and Suzanne Stumpf. Additional works will be the familiar Pifa sinfonia from G.F. Handel's Messiah, and an audience sing-along with "Joy to the World," adapted from one of Handel's choruses.
Members of the ensemble, all specialists in period instrument performance, include flutist Suzanne Stumpf, violinist Sarah Darling, violist Marcia Cassidy, cellist Daniel Ryan, and fortepianist/harpsichordist Michael Bahmann. They are joined by four soloists well known to Boston area audiences: soprano Jessica Petrus; mezzo-soprano Sophie Michaux; tenor Jason McStoots; and baritone David McFerrin.
This concert is dedicated to the memory of Carol Ackerman
The concert is made possible by a generous gift in memory of Carol Ackerman. Carol is fondly remembered as a longtime member of the Gloucester Unitarian Universalist Church and a devoted member of the church choir. Her passion for music was well known throughout Cape Ann and the Boston area where she sang in several choruses. She served on the board of Rockport Music and established their Music Outreach Program for young people.