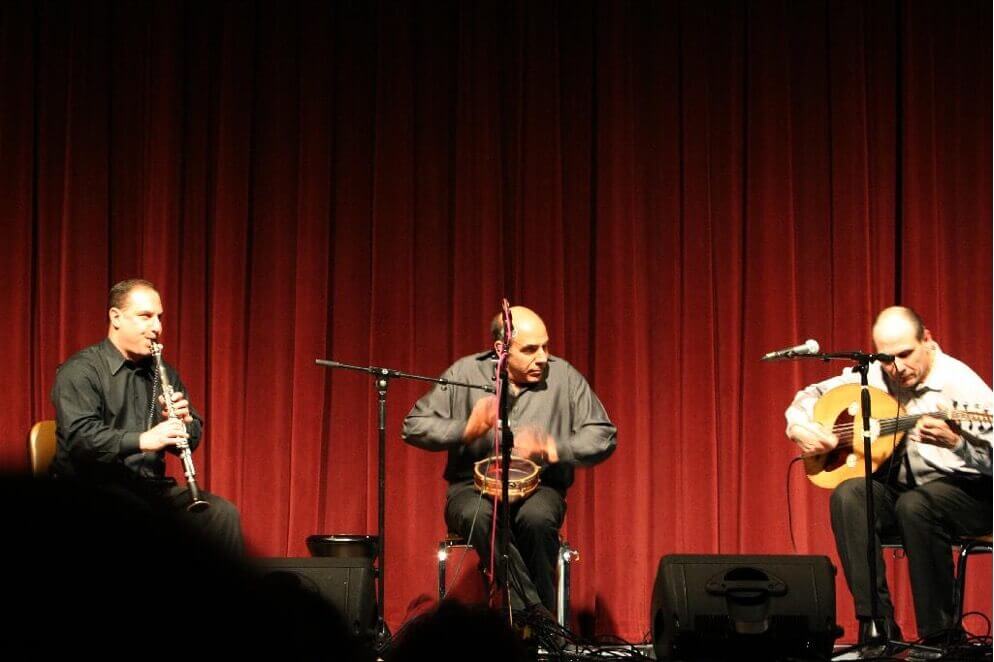 HYE Fusion, Middle Eastern Band
Friday, July 23rd, 2021, 7:00pm, with food service by Classic Cooks
Starting late due to passing storm! HYE FUSION is comprised of an American born trio of well seasoned musicians who perform the music of all of the Middle East integrated with Western Jazz Standards, resulting in a dynamic synergy of melodies and rhythms, employing both current and traditional instrumentation.
Mal Barsamian plays oud, classical and rhythm guitars, clarinet and saxophone. Having been appropriately inspired from a strong lineage of family oudists, Mal is truly a musical prodigy in the sense that he plays several instruments so well, that a strong demand for his versatility is sought after by many in the music community. Holding a Master's Degree in classical guitar from New England Conservatory, Mal's strong ethnic ties along with his love for Middle Eastern music has established a basis for his ability to successfully fuse cross-cultural music themes of Middle Eastern and Western countries alike. Sharing the stage with Mal, on any of his instruments, is a memorable experience for any musician. Boldly evident is his creative and energetic style of playing. Having made his most significant presents in Middle Eastern music circles as a clarinetist, Mal is truly recognized amongst the finest as such. He has produced, as well as assisted in, the making of several successful recordings.

Harry Bedrossian, schooled and trained as a classical, concert pianist, changed his musical direction after listening to the music of jazz legends Oscar Petersen and Bill Evans, which respectfully cuts through in his playing. Although Harry has also established himself in Middle Eastern Music as a highly accomplished oudist, an instrument on which he is equally active, he more recently combined his expertise in Middle Eastern modal tonality (makam), creating his mark as an accomplished key-boardist, utilizing quarter tones and unique harmonies. To his credit, Harry has played and recorded with several will known Middle Eastern Artists nationally and, locally is acclaimed as one of the most highly sought after musicians, where Middle Eastern Music is featured.
Charles Dermenjian plays percussion, featuring the doumbek, the most commonly played percussive instrument throughout Middle Eastern cultures. As a Middle Eastern percussionist, he has performed extensively in a variety of venues, both nationally and abroad. Additionally, in the field of jazz, some noteworthy appearances include opening for the well known Brazilian percussionist, Airto, at the former Paul's Mall in Boston, as well as for jazz pianist great, McCoy Tyner, at the Village Gate in New York. He has toured nationally as the feature show drummer for the famous dancer, Little Egypt. His talent as a percussionist colorfully blends the ethnic convention of Middle Eastern time signatures into both standard and creative Western Jazz music. In addition to playing with numerous Middle Eastern musicians, Charles has performed locally with Stan Strickland, as well as several Berkley College faculty. Aside from performing, Charles has devised and applied specific rhythmic teachings as a form of meditative group therapy.
Tonight's non-profit organization

In the spirit of giving back to the community each concert is partnered with a Cape Ann non-profit organization. The public is invited to make a free-will donation (So if you can, please bring cash/check.) This week's organization is Maritime Gloucester.
About Maritime Gloucester
Not Your Ordinary Museum, Aquarium or Waterfront Facility. The mission of Maritime Gloucester is to inspire students and visitors to value marine science, maritime heritage and environmental stewardship through hands-on education and experiences. This mission is fulfilled by emphasizing in our programs and services the following core values
Learn more about Maritime Gloucester.

Visit Maritime Gloucester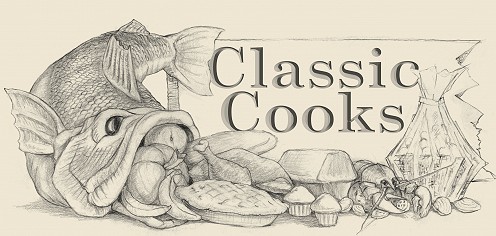 Visit Classic Cooks's Site
Location
Address:
Gloucester Unitarian Universalist Church
Gloucester Meetinghouse, Gloucester, MA