Extravaganza for Four Harpsichords & Strings
Sunday, March 19th, 2023, 3:30pm
Tickets are available for purchase at the door!
Four virtuoso harpsichordists, Elliot Figg, Frances Fitch, Lenora McCroskey and Peter Sykes will be joined by the period string ensemble 'Arpeggione' to present our annual birthday celebration concert in honor of Johann Sebastian Bach. They will perform the rarely-heard Concerto in C-major and Concerto in D-minor by Bach for three harpsichords and strings, the Banchetto Musicale, No. 1 by Johann Hermann Schein for strings and harpsichord continuo, plus an extremely-rare performance of the Concerto in A-minor for four harpsichords by Bach, adapted from Vivaldi.
This concert is co-sponsored by H. Woody Brock and Scobie Ward as part of the Gloucester Meetinghouse Foundation's Autumn-Winter-Spring Series. We are committed to presenting musical, cultural and civic events for entertainment and betterment of the Cape Ann community that are not available anywhere else. The sound of four harpsichords and the string ensemble in the spacious, warm and clear acoustics of the Meetinghouse will delight the audience with a unique a musical feast.

To see the live stream, visit our YouTube channel here.

HARPSICHORD PLAYERS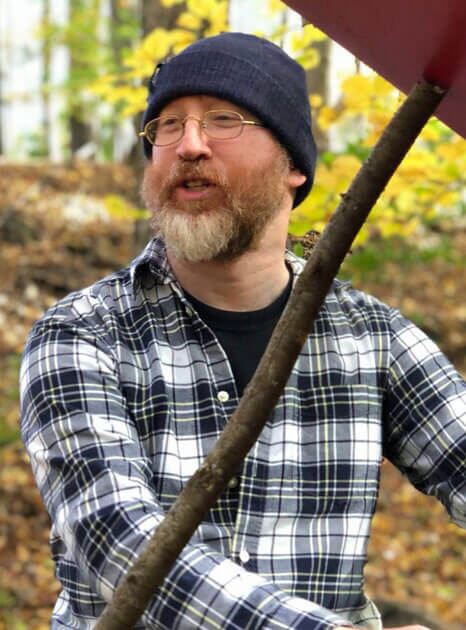 Elliot Figg is a keyboardist, conductor and composer who lives in New York. He is a graduate of the Historical Performance Program at The Juilliard School where he studied harpsichord with Kenneth Weiss. He also studied with Arthur Haas at the Yale School of Music. Elliot is an active member of ACRONYM, Ruckus, and House of Time.
Previous engagements include: Five Boroughs Music Festival, Through the Warping Lens, a concert featuring his own music; Conductor and harpsichordist for Monteverdi's Combattimento, Hasse's Piramo e Tisbe, and St.-Georges' L'Amant Anonyme, all with Little Opera Theatre of New York; Conductor and harpsichordist for Death of Classical's productions of Dido and Aeneas and Hot Dogs, Hooch, & Handel in and around the catacombs of Green-Wood Cemetery; Deputy Music Director and harpsichordist for Farinelli and the King on Broadway.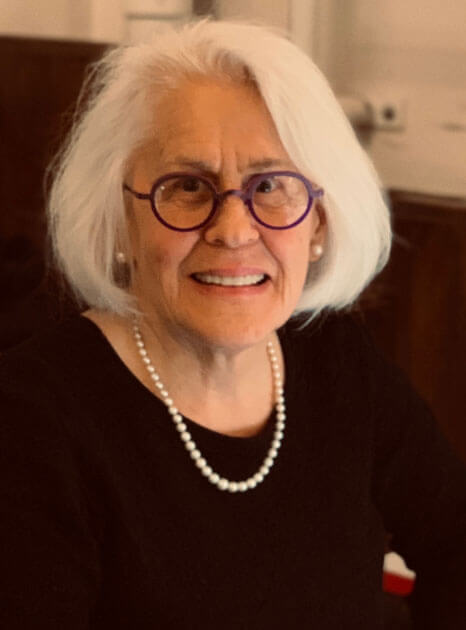 Frances Conover Fitch helped found the groundbreaking ensemble for 17th-century music, Concerto Castello, and has been described as a "delightfully inventive and compelling" continuo player. She has participated in major festivals, including Tanglewood, Aix-en-Provence, Tage Alter Musik (Regensburg), and the Boston Early Music Festival.
Ms. Fitch has recorded for Centaur, Erato, Nonesuch, and many national radio stations. Her playing has been noted for its "precision and delicacy of wit." She was a member of the faculty of the Longy School of Music for nearly three decades, and served as Chair of its Early Music Department. In 2006, Longy awarded her the George Seaman Award for Excellence in the Art of Teaching. She currently teaches at Tufts and Brandeis Universities, at New England Conservatory, and has been Guest Professor at Ferris University in Yokohama, Japan. She is co-author of the figured bass workbook, Running the Numbers.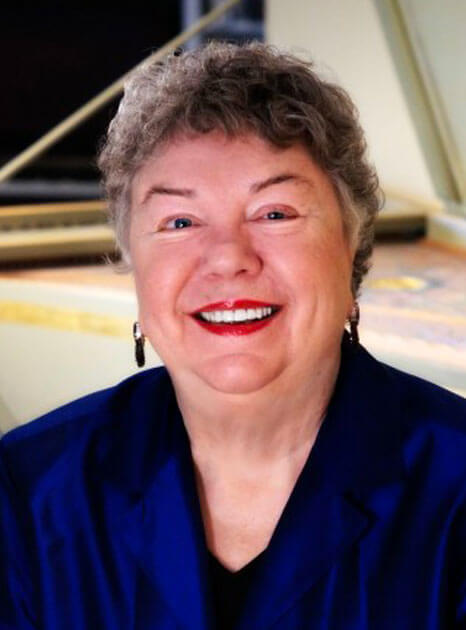 Dr. Lenora McCroskey is professor emeritus of music in the College of Music at the University of North Texas in Denton. In addition to teaching organ and harpsichord, she was the assistant director of Early Music Studies, teaching Baroque performance practice, continuo, and coaching Baroque chamber ensembles. Her keyboard students hold prominent positions in the profession. She proudly claims Charles Nazarian and Elliot Figg among her many former students.
Prior to her appointment at UNT, Dr. McCroskey was on the faculties of Stetson University, the Longy School in Cambridge, and the Eastman School of Music of the University of Rochester and was the Associate Organist/Choirmaster in the Memorial Church at Harvard. She holds the BA and BM degrees from Stetson, where her organ study was with Paul Jenkins; an MA from Harvard in musicology; and the DMA from the Eastman School of Music, where her organ study was with Russell Saunders. She studied harpsichord with Gustav Leonhardt and continuo with Veronika Hampe at the Amsterdam Conservatory in the Netherlands.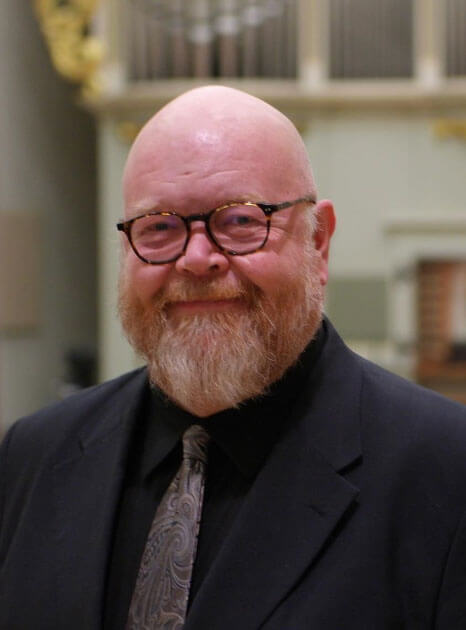 Peter Sykes is a member of the organ department faculty at the University of Michigan, a core faculty member and principal instructor of harpsichord at the Historical Performance Department of the Juilliard School in New York City, and works at Boston University, where he teaches both organ and harpsichord. He performs extensively in recital and has made ten solo recordings of organ and harpsichord repertoire ranging from Buxtehude, Couperin and Bach to Reger and Hindemith and his acclaimed organ transcription of Holst's "The Planets."
Mr. Sykes is the recipient of the Chadwick Medal and Outstanding Alumni Award from the New England Conservatory, the Erwin Bodky Prize from the Cambridge Society for Early Music, and the Distinguished Artist Award from the St. Botolph Club Foundation.
'ARPEGGIONE' STRING PLAYERS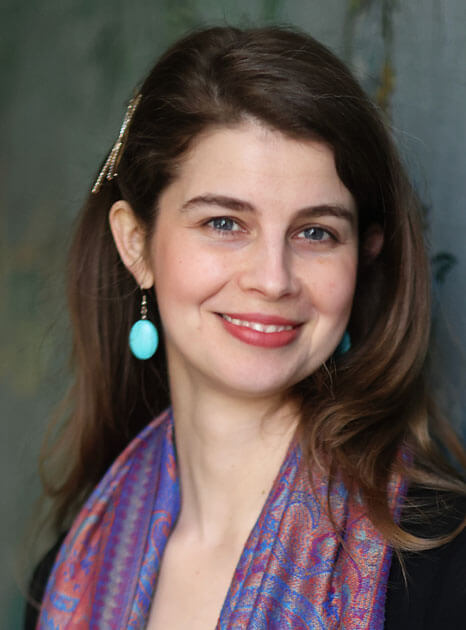 Emily Hale, violinist, collaborates with and connects people and ideas through music, as experienced through her ensemble The Halfmoon's innovative programs. Her latest project, PrintWorks, began its life as a mixed-media virtual concert featuring 17th century music, instruments and printing processes, newly commissioned musical works, and animations inspired by them. Emily's performances have been described as animated, intuitive and elegant. She has performed with The Sebastians, Emmanuel Music, Four Nations Ensemble, the Early Opera Company on BBC Channel 4, and at the Valetta International Baroque Festival. Emily is Instructor of Violin and Viola at Bridgewater State University, and has coached baroque ensembles in the Junior Department of the Royal College of Music and is on faculty at the Early Music Week summer festival in Conway, NH. She completed an MPerf in Historical Performance with Distinction at the Royal College of Music in London, winning the McKenna Prize for Baroque Music.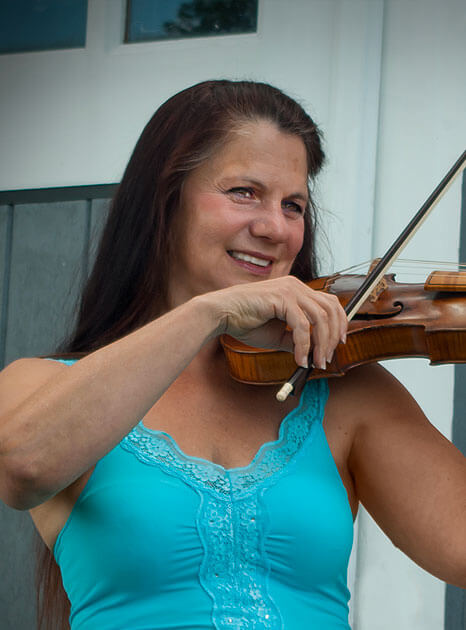 Lisa Brooke, violinist, is praised for her unusually intelligent and sensitive playing and performs in orchestras and chamber ensembles of all styles. In the pop genre, she has played with the Boston Pops, New York Pops, and can be heard on live recordings of Barbra Streisand and as concertmaster for Liza Minnelli's Minnelli on Minnelli on Broadway. She has performed with numerous singers such as Andrea Bocelli, Jethro Tull, Charles Aznavour, Paul Anka, and Mannheim Steamroller. She is a member of the Boston Landmarks Orchestra and has played as concertmaster of Musica Sacra, King's Chapel, New England Classical Singers, Coro Allegro, Symphony by the Sea, and numerous NYC orchestras in NYC. On baroque violin, she has been concertmaster and soloist of Tempesta di Mare and Newton Baroque, as soloist with Foundling, and has performed with the Handel and Haydn Society and Arcadia Players. As founder and director of Très, her recordings have been praised as "simple and brilliant in execution... the fluttering of Brooke's wings, as she deftly negotiates the soaring yet plaintive runs" (Early Music America). Beloved by her students, Lisa has also recorded for Deutsche Grammophon, Sony, Nonesuch, Telarc, and a world premiere of a septet for Opus 1.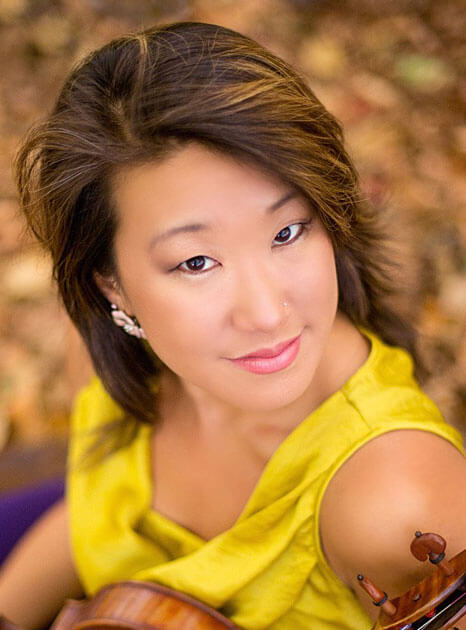 Lauren Nelson, violist, is a Boston-based, versatile chamber and orchestral musician who is equally at home on both modern and historically informed instruments. She performs regularly with Handel & Haydn Society and Boston Baroque, and has appeared on stages across the US, Canada and Europe on the Baroque and modern viola, including at festivals Valley of the Moon, Berwick Academy, American Bach Soloists and Tafelmusik. An advocate of contemporary music, Lauren is the violist of the Semiosis Quartet, whose recent projects include a residency at Tanglewood celebrating Black composer Joseph Bologne, and a program of works by female composers supported by the American Music Project. She also performs and records with Emmanuel Music, Boston Modern Orchestra Project, Odyssey Opera, Cantata Singers, New Bedford Symphony Orchestra, and Monadnock Music. When she's not practicing or performing you can find Lauren playing with her daughter, or deep in the woods, foraging for mushrooms with her husband, composer Steven Snowden.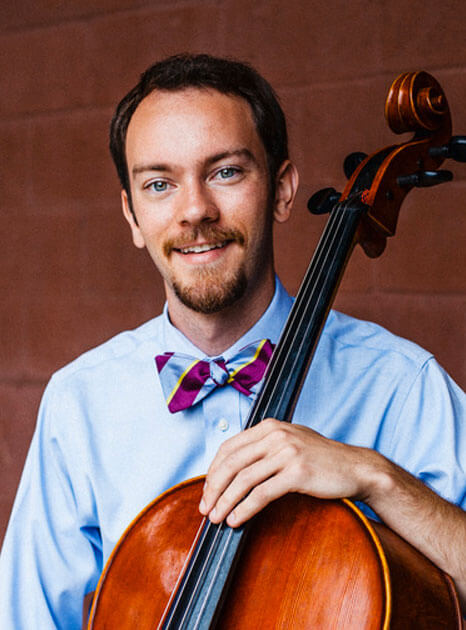 Benjamin Swartz, cellist, has concertized widely in the U.S. and Europe with particular emphasis on historically-informed performance and contemporary performance practice. Equally at home on cello, Baroque cello, and viola da gamba, notable engagements have included Carnegie Hall, Philharmonie de Paris, Berliner Philharmonie, Hamburg's Elbphilharmonie, KKL Lucerne, and Boston's Symphony Hall. A veteran studio recording artist, he has more than fifty film, video game, and anime soundtrack credits to his name, recording extensively with the Grammy-winning Boston Modern Orchestra Project (BMOP). Ben is an honors graduate of the Royal Academy of Music (LRAM, MMus), Peabody Conservatory (BMus), and Johns Hopkins University (BA, MA, American history); was honored as a Fulbright/DAAD Scholar to Heidelberg, Germany, in 2013-14; and served an apprenticeship with legendary Dutch masters Anner Bylsma and Pieter Wispelwey in Holland as a Woodrow Wilson Fellow. A much sought-after teacher on the north shore, Ben is currently on the cello and chamber music faculties at Endicott College, Bridgewater State University, Governor's Academy, Waring School, and Ipswich Public Schools. He lives in Ipswich where he teaches in the Rindge-Pinder-Leatherland house (1718) alongside his assistant, a black-and-white tuxedo cat named Helvetica.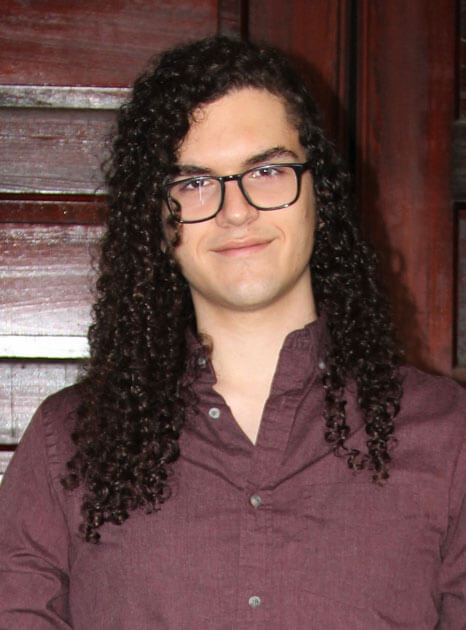 Pablo Kennedy, double bassist, is also a Boston-based lutenist with a knack for choosing impractically large instruments. He received his Bachelor's in Music at the Boston University College of Fine Arts, where he studied double bass with Edwin Barker and theorbo with Catherine Liddell. Recent collaborations include performances with Cappella Clausura, Ashmont Hill Bach Project, Marsh Chapel Collegium, the Worcester Chorus, and the Boston Philharmonic Orchestra.
Open in YouTube