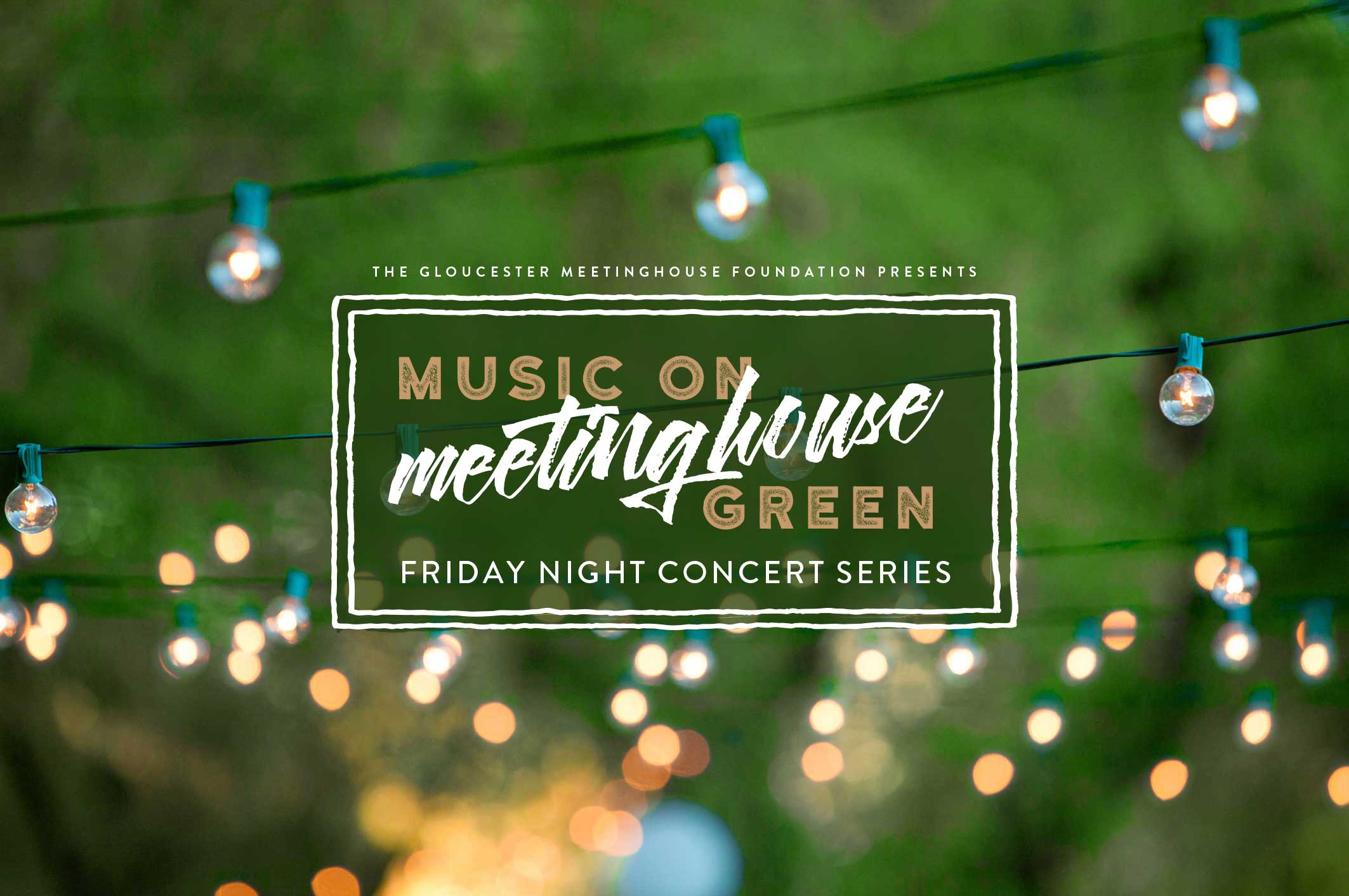 Summer Series Announced!
---
An integral part of Gloucester summer is almost here. The Gloucester Meetinghouse Foundation's Summer Concert Series, Music on Meetinghouse Green, featuring 9 free concerts, takes place from July 6 to September 7, 2018. The family-friendly concerts, now an iconic part of Gloucester's summer music scene, have something for every musical taste, including be-bop, Brazilian 'forro' dance music, soul, jazz and rhythm and blues.
All concerts take place at Gloucester Meetinghouse Green, at the corner of Church and Middle Street in Gloucester. Bring folding chairs or blankets. If it rains the concerts will take place inside the Meetinghouse. Each concert will be catered by a local food vendor, providing fresh and tasty dinners or snacks, often reflecting the origins of the music.
In the spirit of giving to the community each concert is partnered with a Cape Ann non-profit organization. The public is invited to make a free-will donation (bring cash/check.)
9 Nights of Music!
Here's the Friday 6 pm concert schedule:
| | | | |
| --- | --- | --- | --- |
| July 6 | Berklee Be-Bop Guitars | Pathways for Children | Causeway |
| July 13 | Stacia Kraft | Backyard Growers | Crepes du Jour |
| July 20 | The Bar Chords | Maritime Gloucester | Willow Rest |
| July 27 | Forrozeiros, Brazilian/Forro | Wellspring House | TBA |
| August 3 | Deb Hardy and The Altairs | HAWC | Classic Cooks |
| August 10 | Hye Fusion, Middle Eastern Band | The Open Door | TBA |
| August 17 | What Time Is It, Mr Fox? | Art Haven | TBA |
| August 24 | Willie Alexander's Persistence of Memory Orchestra | The Grace Center | Common Crow |
| September 7 | Alvin Foster, Soul/Motown | Gloucester Meetinghouse Foundation | Classic Cooks |
The non-profit Gloucester Meetinghouse Foundation was founded to help preserve and increase public use of the 212-year old Meetinghouse of the Gloucester Unitarian Universalist Church. The structure is listed in the National Register of Historic Places.
Parking is available on Meetinghouse Green, in lots nearby in the Central Gloucester Historic District and at St. Peter's Square.
Music on Meetinghouse Green's sponsors include Linzee and Beth Coolidge; J.J. and Jackie Bell; Michael and Mary Bresnan; JoeAnn Hart and Gordon Baird; Harry and Mary Hintian; Charles Nazarian; Dick and Doris Prouty; Sandra Ronan; Tom and Kristin Zarrella and Cape Ann Savings Bank.
Help us spread the word!
You can help us spread the word by sharing this on Facebook, Twitter, Google Plus, or by Email... thanks!